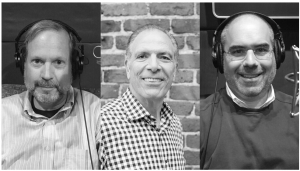 Seraf co-founders Ham Lord and Christopher Mirabile, along with seasoned investor Joe Mandato, were interviewed by Sal Daher of Angel Invest Boston to discuss their new book, The Entrepreneur's Journey, and how it came about. The authors explained that through decades of investing in and working closely with startups, they recognized a number of recurring challenges as they researched why some of their companies succeeded while others failed. Exploring these challenges as themes, they compiled and published an insightful collection of stories that covered both successful companies managing to navigate the challenges, as well as companies which struggled with them. They also pointed out that the book was expressly written for a broader audience than their previous investor-focused books. As Christopher puts it, "The Entrepreneur's Journey was written for investors, entrepreneurs and all the people who care about them." This podcast touches on a few of those themes and allows the personalities of the participants to shine as they share their collective wisdom and lessons learned. 
Listen to the podcast here or read the full episode transcript.
Highlights of the interview include: 
Leadership lessons and the importance of learning from others

Hurdles of investing in hardware and the difference between investing in bits vs. atoms

East Coast and West Coast experience in healthcare and software industries

Five key things that all entrepreneurs and investors need to be aware of

"We included as much failure as success in this book. Every theme is illustrated by both companies that got lucky and got it right, and companies that didn't."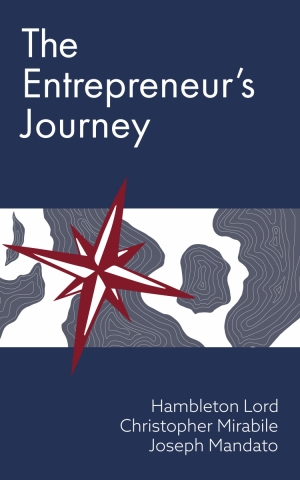 Want to read more stories about startup success and failure? Check out The Entrepreneur's Journey, available in paperback and kindle formats on Amazon. You may also be interested in the authors' other books about early stage investing, including key topics like fundamentals, due diligence, deal leadership, boards, exits, valuations, and fund formation and management.
To hear more interviews with authors Ham Lord and Christopher Mirabile, tune in to these podcasts:
Super Angel Investor & Startup Founder: A Conversation with Ham Lord
Angel with a Plan: A Conversation with Christopher Mirabile
Winning Collaboration: A Conversation with Ham Lord and Christopher Mirabile