This article is the sixth chapter of The Entrepreneur's Journey, a collection of stories about startup companies and the entrepreneurs who built them. To continue reading about key startup themes and lessons learned, check out the entire series here in The Seraf Compass, or purchase the book on Amazon in paperback or Kindle format.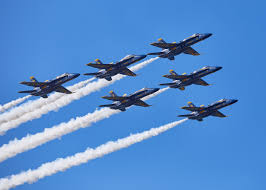 What defines a leader? Titles can help identify possible leaders. Validation, however, certainly requires seeing a leader in action. Joe Mandato has held many leadership titles and been in many leadership roles. He'll leave the quality of that leadership to others to ponder. What he does know is that he was not born a leader. Nor did he learn leadership in college or graduate school, despite the leadership classes he took and the conscious efforts he made to build his leadership skills. 
Joe learned leadership by watching it in action. Looking back on his long and varied career, Joe tells me as he gained experience, he not only changed as a person but grew as a prospective leader. Along the way he had the good fortune of meeting some powerful leaders he both admired and respected. To their credit, and to Joe's good fortune, several were great teachers. He grew and developed his approach to leadership by listening carefully, and more importantly, by paying attention to what they did as they went about their business. When I asked Joe to give me an example of how he learned from great leaders, he told me the following story. 
"We all benefit from good luck at some point in our careers. My good luck and opportunity to learn came early. It was almost as if fate conspired to throw me into close proximity to a great leader and a wonderful man when I was still a very young and impressionable professional. For more than four years, I lived right in the vortex of his leadership approach. Looking back, I know I didn't fully appreciate it at the time, but the opportunity to observe great leadership and internalize its key components and style had a profound and lasting impact on my life. Now that I am in the later stages of my career, I realize the lessons I learned during those early years were very formative. I have no doubt they have been a key driver of my success. Those lessons are especially valuable today in my work with entrepreneurs building teams and developing their leadership skills."
Joe continues his story, "In 1968, I received a draft notice inviting me to prepare to serve in the U.S Army. I beat the local draft board to the punch and joined as an enlisted person, which gave me an opportunity to choose my Military Occupational Specialty (MOS). I chose a healthcare-related MOS. After basic infantry training, a demeaning experience at best, I headed to Fort Sam Houston in San Antonio to learn my specialty as a medic and as a social work and psychology specialist. I completed the course and received orders to head straight to the Republic of Vietnam." 
As Joe packed his gear and prepared to return home for a short 'goodbye' leave before shipping out, an officer from Army personnel called him in for a meeting. To his great surprise, they ordered Joe to head to officer basic school, and more importantly, discard his orders to Vietnam. To this day, Joe has no idea where those orders came from. He said, "I have no clue how or why this happened, but hey, I accepted the offer, signed up, completed officer basic training, received my commission, and traveled to my first assignment, the Pentagon in Washington." 
Wearing a brand new, freshly pressed uniform, Joe headed to his first day of work at the Pentagon. Like most new arrivals, Joe found it to be the most imposing, complex and confusing building he'd ever experienced. Once he found his way through the maze of highly polished floors and concentric corridors, he reported to his commanding officer, an affable career Army "lifer" with the rank of lieutenant colonel. Before Joe could even sit down, Colonel Prettyman said, "Do not unpack your gear, you are going to Walter Reed Army Medical Center, way north of where you are standing. You will interview for a posting with its new commanding officer Brigadier General Carl W. Hughes." What Joe didn't know at that moment was that this assignment would change his life forever.
All new general officers, such as Brigadier General Hughes, are entitled to a so-called Aide-de-Camp, a right hand person and an officer who, on behalf of the general, does it all. Off Joe went to Walter Reed, a 1000 bed general hospital, with little idea what he was getting into. The second-in-command interviewed Joe, who passed muster. Next up was an interview with General Hughes, which according to Joe, seemed to go well. Before Joe could process what had happened, Colonel Prettyman let him know he got the job, and so began the experience of a lifetime. 
____________________
To this day, Joe wonders what they saw in him, a young, inexperienced and freshly-minted officer. He had neither attended a military academy nor had any experience in the requirements of the job. Nevertheless, he reported to work early his first morning as the Aide-de-Camp of the commanding general of this high-visibility premier military hospital. When he arrived, the general was already there. Joe inquired of the general's executive assistant as to the general's start time, confirming as he suspected that it was very early indeed. The next day and every day thereafter, Joe arrived fifteen minutes before the general. That simple habit proved so effective, that even now, fifty years later, Joe is first to his office, and views the establishment of this habit as an early but key step in his journey as a successful leader.
After a short time tending to his desk, General Hughes began each day by rushing out in a blur wearing his physician's white coat, not his dress uniform, replete with stars and lots of ribbons. Upon seeing this, Joe ran to Anne, his assistant, and asked where the boss was going. Anne said, "He walks the hospital each day. He greets and visits with staff and patients, especially those wounded in Vietnam, and whatever VIPs are at Walter Reed for treatment." It was the General's walkabout.
Years later when Joe read Peters' and Waterman's book, In Search of Excellence, he smiled knowingly when the authors cited one of the components of excellent leadership as "management by walking around." General Hughes had clearly figured that out on his own and practiced his version of that theory religiously.
On his second day at Walter Reed, Joe asked to join the General for his daily walkabout. The General agreed. Always eager to learn, Joe was smart enough to bring a pen and paper with him whenever he walked the halls with General Hughes. His diligence was richly rewarded. These walkabouts provided the opportunity to meet all manner of leaders from the President himself and members of his cabinet, to leaders of Congress, foreign dignitaries and senior military staff. Joe still has a photo from the front page of the New York Times, which shows the President, his military aide, General Hughes, and cropped from the left side of the photo, Joe swears, is young Lt. Mandato. 
Joe was fortunate to attend meetings with the General's senior officers as they managed the day-to-day activities of this large military medical institution. From this enviable position, Joe had a front row seat to watch great leadership at work. Reflecting on it over the years, Joe recognized that the General possessed key leadership traits, particularly those in the realm of "EQ" or high emotional intelligence. 
General Hughes took note of what people said, questioned them at length and more often than not, accepted their recommendations. Never once in Joe's presence did he raise his voice or dress down his team. The General showed great humility. Even though he rose to the highest ranks of the Army and was decorated with medals and ribbons, he wore his white physician coat while in the medical center, not his formal uniform with stars and other indicators of his standing. 
The General also seemed to intuitively understand how important it was for a leader to repeatedly communicate a clear vision and maintain a constant focus on the underlying goals. He left no doubt in the minds of anyone in the organization where the organization was headed and why. He made clear that everyone was there to serve the men and women of the U.S. Military. His daily walkabouts demonstrated this humility and focus on the mission. He was respectful of his people, and he was always curious, always learning. 
Not surprisingly, the General's high EQ and great leadership skills meant he attracted the most competent people around him. While Joe may have been too young to appreciate the full measure of their true competence, he certainly noticed the General's team always seemed to get a lot done, on time, and in a manner which met the general's high expectations. 
Perhaps more important than any of his leadership characteristics, General Hughes was a man of great integrity. Although he was kind and respectful, he was always truthful and direct in his words and his deeds. He engendered trust by letting everyone know where they stood with him at all times. He kept his promises and honored his word. As a result, his team admired him, learned from him, trusted him, and embraced him fully as their leader. Given the timeframe, General Hughes was quietly building a culture focused on trust and mission first.
Looking back on it now, Joe realizes having the good fortune to be in close professional proximity to such a leader was a life-changing opportunity. For Joe's development as a professional and a leader it was a formative experience to work alongside the General. To this day he strives to emulate this great man by applying the lessons he learned to his work with young entrepreneurs and their startups.
____________________
The stories you are reading in this book are all about building new and successful enterprises. We, the authors, have come to believe that great leadership and strong teams are critically important predictors of probable success. We are not alone in that belief. Research at Harvard Business School clearly demonstrates that institutional investors are more likely to invest in a great leader and team than a great product. Paul Gompers, who conducted some of this research, said, "Investors attribute more of the likelihood of ultimate investment success or failure to the team than to the business." A great entrepreneur and a great leader often share the common trait of self-awareness. In knowing oneself, you are more liable to fill gaps in your skills with a talented team, and in doing so, enhance the probability of success. 
From our collective years of diverse experiences, we watched great leaders emerge, observing the styles and behaviors of those with whom we worked. And, by reading academic research, we learned the impact of leaders and great teams on driving business success. In this theme we will look at several different approaches to leadership taken by a number of successful entrepreneurs. These leaders were of varying ages, working in different kinds of companies and across numerous industries. They all, however, had certain things in common. They were tenacious, intelligent and had high-integrity, and they pulled together a strong team of board members from whom they could seek help and support in order to effectively lead their companies. 
Interested in reading more stories about key startup themes and lessons learned? View the entire collection here in The Seraf Compass or purchase the book on Amazon in paperback or Kindle format.