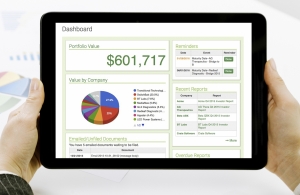 It was 11:15pm on a Sunday night a couple of years ago. I'd spent the better part of the past week trying to analyze data from the Launchpad portfolio to present at our next group meeting. On Friday, I had coffee with a prospective member who wanted to know the IRR of our portfolio and what our typical time to exit was. My email was full of requests from current members asking if I'd received the deal docs on a particular round, wondering whether a company had met its milestones and would be raising a follow-on round, asking if their investment came with warrants, and so on. I had a meeting the next day day with the CEO of a portfolio company and wanted to review her most recent investor report before we met.
All of this data should have been at my fingertips. But it wasn't. I knew for some time that our portfolio was spinning out of control, but this particular week really drove it home. I needed a solution, and soon.
Preventing Portfolio Management Chaos
As long-time angels and Managing Directors of a very active group (Launchpad Venture Group), we struggled for years with the challenge of keeping records and maintaining professional operations. Tracking early stage investments with spreadsheets was complicated and time-consuming. Even when it worked, which was only for the first few years, it provided insufficient insights into our group portfolio. After multiple follow-on rounds and note conversions, we couldn't keep up to date on the current value of our portfolio. In addition, reporting out to members and other organizations, like the Angel Funders Report, was tedious, time-consuming and took valuable hours away from other projects.
We also wasted a lot of time on record keeping and trying to locate investment paperwork. Did we have the closing binders on file for each round? Had every company sent an investor report in the past quarter or were some overdue? Did we have a copy of the cap table from the time of the last round? Organizing and staying on top of all the documents associated with this type of investing was overwhelming.
Sound all too familiar?
Today's Early Stage Investing Landscape
Today, early stage investing is becoming more professional.  Whether you are managing an angel group, early stage fund, accelerator, family office, or micro-VC, you are expected to have a better handle on your portfolio and drive more transparency for your members, clients and LPs. Investments in public companies are tracked and organized, managed and reported on regularly. Why should your early stage portfolio be any different?
It was clear that if we were going to get a handle on this issue, we were going to need a tool - one that was fast and easy to use, but promised to get us organized, and allow us deep insight into our portfolio. Surprisingly, when we began looking, there were no workable tools to do this job. So having spent most of our careers in the software industry, we set out to build a solution.
Enterprise Portfolio Management Solution
Seraf's Enterprise Portal provides powerful tools to help early stage investment groups streamline operations, simplify workflow and manage the portfolio from investment to exit. And the great thing is, you can log on any time, from any device. So whether you're in your office, traveling, or about to meet with a CEO, you can access all your documents and investment data on Seraf.
Seraf gives you one secure, central location for your records and enables you to manage all of your early stage investments from one web dashboard. You can see the combined value of your holdings at a glance, track company progress and tax issues, analyze key performance metrics, and securely store investment documents.
Seraf puts you in control of the investment portfolio. Everything is organized in one place

Seraf allows you to easily manage the portfolio at an aggregate level while simultaneously tracking member investment records; you can even provide members with access to their personal records

Seraf raises the level of professionalism within the group and helps you report out to members efficiently

Seraf's Analysis Tools provide powerful insights into the portfolio so the group can make better investing decisions

Seraf saves time and keeps you organized by storing all of the investment documents, such as investor reports, deal documents, diligence notes, stock certificates and other communications in one secure, cloud-based locker

Seraf monitors critical dates (like expiring warrants and convertible note maturities) and provides reminders when action is needed; never miss an opportunity to increase the value or tax efficiency of your portfolio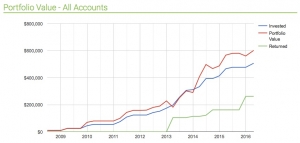 With all of our investment information organized on Seraf, I can find the data I need in seconds. No longer do I dread requests from our members for information on our portfolio companies. As an added benefit, I am able to stay on top of my personal angel portfolio, and help our members stay on top of theirs, as well.
Seraf helps early stage investment groups measure performance, improve reporting and provide a professional solution to their clients. To learn more about Seraf's investment tracking software, visit www.seraf-investor.com, watch this short video about our Enterprise Portal, or contact us for an online demo. And if you're an investor who thinks your group might benefit from Seraf, please pass the word on.