Note: This article is the third in a series of interviews highlighting the work of interesting family office investors.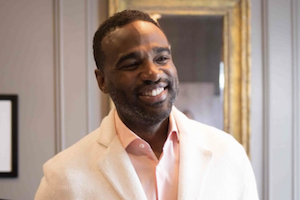 Value Investment Group ("VIG") is a private equity firm specializing in influencer-backed private equity investments in tech, media and consumer products. VIG's mission is to create extraordinary value by connecting companies, communities and influencers to the power of financial markets. Rashaun Williams is the Founder and Chairman of VIG. He has made over 150 investments and had over 40 exits. In addition to his work with VIG, Mr. Williams is currently a general partner in the MVP All-Star Fund, a late stage tech fund, as well as adjunct professor at Morehouse College. Prior to this Rashaun co-founded venture capital fund Queensbridge Venture Partners where he was an early investor in companies like Robinhood, Coinbase, Casper, Ring, PillPack, Lyft & Dropbox. During his years on Wall Street with firms such as Goldman Sachs, Wachovia Securities & Deutsche Bank, Rashaun's focus was on bringing capital to emerging, diverse and alternative markets. In 2007 he founded Dixsville Partners, a fund investing in infrastructure development and mineral companies in West Africa. With a passion for financial literacy and entrepreneurship Mr. Williams founded the Kemet Institute in 2001, a non-profit focused on providing free financial literacy, entrepreneurship and life skills classes to under-served communities and schools.
Tell me a little about the family office and how it came to be.
I started Value Investment Group in 2012 after spending a decade on Wall Street at firms like Goldman Sachs and Deutsche Bank and winding down my PE firm in West Africa, Dixsville Partners. We have a unique model where the primary assets are from my family, but we have nine other partner families where we offer the same services that my family office provides, and, finally, we have over 100 athletes and entertainers in our co-investment network where we provide education, training, access to dealflow, deal vetting, strategy and support. Between all the partner families we have well over $1B in combined assets under management. Our internal team consists of two lawyers, one operations person and two finance professionals. We outsource liquid investments to partner banks and instead focus on alternatives like venture capital, private equity and real estate. 
Does your family office have investment guidelines or preferences or a specific impact investing mission?
We don't directly, but, in practice, most people tend to invest in their networks, and, considering every family is African American, with humble beginnings, and first generation wealth, we tend to over-index in domestic emerging markets and minority & women-owned businesses. 
Has the office been doing early stage investing since its founding?
Yes, in fact my family office was the anchor investor in my first VC fund called Queensbridge Venture Partners. My family office managed the fund because it was only a $10M fund and we didn't have much luck raising from outside investors. We were very fortunate in making over 100 investments in 2012-2015 and some of them were in fantastic companies such as Coinbase, Robinhood, Casper, Ring, Pillpack, Seatgeek, Dropbox and Lyft.
How big a part of your portfolio is the early stage work?
Early stage has created tremendous wealth for our family, but now our portfolio has less than 10% of its capital in early stage partially because companies move into the growth stage, late stage and/or go public and we tend to hang onto them as a deliberate strategy to reduce overall portfolio risk. I consider myself extremely lucky and know when to take chips off the table as I did on Wall Street and in West Africa private equity. Early stage is no different.
Where does your best deal flow come from? Do you syndicate with other offices, VC funds or angel groups?
We are usually the family office syndicating deals out to others. We only co-invest alongside top 20 VCs in tech because they make 95% of all the returns. We buy shares from other VCs and founders. Our deal flow comes from relationships and our network of over 100 celebrities. For example, we invested in Nobull in Boston after several athletes introduced us, ZenWtr from Lance Collins who founded BodyArmor beverage with NBA players. When we do buyouts of lower middle market companies the deal flow comes from business brokers, investment bankers, law firms and personal relationships.
Would you consider yourself an active or passive early stage investor?
We would classify ourselves as a passive early stage investor. Only 1 out of 10 make it, so the volume of investments we have to make to make a return prohibits us from adding value like a traditional VC fund would. The startups we work with mostly need capital introductions, introductions to hires such as engineers, strategy advice, accounting help and some mentoring. We co-invest alongside VCs who provide that help. But if they need Kevin Hart I can make an intro!
Do you lead rounds or do you tend to follow other leads? What's your view on taking a board seat?
When we acquire businesses outright we are leading all terms, negotiations and diligence. When we do venture we only follow other leads. We never take board seats because it puts us at odds with founders often, and we want to be an ally.
Do you have a thesis or focus on any particular type of founder, company or industry? Are there certain kinds of startup companies you steer away from?
We are agnostic, we don't have industry coverage specialists in our family office because we are too small. We lean on the industry experts then perform our diligence on the founders. We really look for grit, because building a company is very hard. We also look for founders who are experts at their industries, obsessive over it, actually. 
Are there some portfolio companies you are especially proud to be working with or simply would like to highlight?
Yes of course! My best investments were Coinbase and Robinhood 10 years ago, but they are both public now. Currently I love ZenWtr, Nobull, Therabody, CasaAzul and Happiest Baby which makes the most awarded baby consumer product ever called SNOO.
If you could give entrepreneurs one piece of advice, what would it be?
Hire slow, fire fast! 
What's the greatest advice you received about early stage investing?
Josh Kopelman from First Round Capital told me to try to find businesses that have the right business model, can grow in secret and know something definitively that no one else agrees with them on. Brilliant advice on finding contrarians.
Stay tuned for additional interviews as The Seraf Compass continues to profile interesting family offices, women investors, impact investors, and small funds.