This article serves as an introduction to The Entrepreneur's Journey, a collection of stories about startup companies and the entrepreneurs who built them. To continue reading about key startup themes and lessons learned, check out the entire series here in The Seraf Compass, or purchase the book on Amazon in paperback or Kindle format.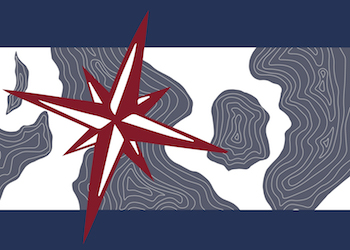 "The glass is half full… and the other half was delicious"  
Quotation seen on the side of a Jucy camper van
"What are the main ingredients for success with a startup company?" That's a question I hear all the time. There's no easy answer to this question, nor should anyone expect there to be. However, if I had to pick one of the most important ingredients in startup success, it would most certainly include the qualities of the company founder and leader. Founders are special people. 
Creating and running a successful company is hard, laborious work with very little glamor and a lot of risk. It is hard because you constantly have to make bet-the-company decisions quickly in an environment of imperfect information. That can lead to a lot of angst and uncertainty. It takes a certain kind of person to see through the early growing pains, along with managing the daily ups and downs resident in a startup, and achieve success. Ultimately, this is a book about those people and the consequences and lessons that flowed from their decisions.
A few weeks before I took pen to paper to begin writing this book, I was visiting Great Barrier Island off the coast of Auckland, New Zealand. In the tiny coastal village of Port Fitzroy, I saw a bright green and purple Jucy camper van with the quotation "The glass is half full… and the other half was delicious" painted on the side of the van. My initial, quick reaction was to laugh at Jucy's clever witticism. In addition to the vibrant colors on their rental vans, they are well known in New Zealand and Australia for the cheeky expressions painted on the sides of their vehicles.
After a good laugh to start the day, I headed off with my family on a four hour hike to the top of the 600 meter summit of Mt. Hobson. While taking in the beautiful views on a gorgeous southern hemisphere summer day, my thoughts wandered back to that clever quotation. As the hike progressed, I came to the realization that this quip was a simple way to express what it takes to be a great entrepreneur. 
It's common knowledge that entrepreneurs need to be optimistic. I don't know how any pessimist could ever overcome the barriers that startups regularly face. So, the first half of the Jucy quip ("The glass is half full…"), is a classic way of describing an optimist. Entrepreneurs always see the glass as half full.
But what about the second part of the quip, ("and the other half was delicious")? How do these words relate to an entrepreneur? During the most grueling steep section of Mt. Hobson, I thought about my years as a startup founder. I was always optimistic the company I was with would succeed. That optimism kept me going day-in and day-out. But, it was the journey from initial product concept, to building the product, to making the first customer sale, to scaling the business that really got me juiced (pun intended)! Sure, there were challenges and setbacks from time to time, but to me, living the life of a startup entrepreneur is "delicious."
In my experience, and in the hundreds of conversations I've had over the years with other successful entrepreneurs, it's the love and passion for what we do on a daily basis that keeps us going. It boils down to a question of temperament - if you don't find the long journey building a company to be "delicious," you probably shouldn't start a company. 
____________________
Over the past six years, my business partner Christopher Mirabile and I wrote and published five books and eight course guides on investing in early stage companies. We gathered the material for these books from courses we developed over many years of working with startups and a lot of lessons learned from those experiences. We teach these courses to investors both at our angel group, Launchpad Venture Group, and to investors and entrepreneurs in classrooms all over the world. The course discussions led to much rich conversation, many additional insights, and much continued learning and refinement. Our instinct is to distill and capture. We are motivated to collect, organize and share those lessons. Joe Mandato, our co-author, shares the same motivations accumulated over his many years as a writer, teacher and investor.
Until now, the books we published and articles we authored were principally written as a series of educational guides for investors and entrepreneurs. Our main goal with the content is to teach versus entertain, and we expect our readers to treat those books, articles and course guides as desk references. 
The goal this time around is different. With this book our intent is to enlighten and provoke thought in an entertaining and engaging way. Startup founders are special because their job requires constant, difficult decision making. We want to take a look at the consequences and lessons flowing from those decisions. We try to capture the nuances and atmosphere around those lessons to convey more of the rich tapestry of the startup world. 
This book is built around a fascinating collection of entrepreneurial stories. We hope our readers will keep this book on their bedside table to provide some entertaining stories that teach some of the most important startup lessons we've learned over the years. Stories have the power to make underlying lessons come alive for the audience. Understanding the core concepts in these stories helps both investors and entrepreneurs when they reach key inflection points with their companies.
Although we expect this book to be of most interest to investors and entrepreneurs, we purposely wrote it to appeal to a wider audience of people curious about the global startup phenomenon. Even if you aren't involved in the startup world, you will learn what that world is about and how entrepreneurs approach many of the successful and fatal decisions they make. We know their adventures will make for an engaging read. 
____________________ 
To help with the readability of this book, we made a decision to have one principal voice appear to be the book narrator. From the reader's perspective, Ham Lord will narrate. That said, Christopher Mirabile and Joe Mandato wrote significant portions of the book, and we are all equal in our weight of authorship. So I can't take credit for everything you read. In addition, we reached out to many of our contacts throughout the startup world to provide our readers with quotations to highlight the stories. We can't thank them enough for recounting to us their version of the entrepreneur's journey.
Joe, Christopher and I have an interesting viewpoint on the world of startups. The three of us combined were founders, senior management team members, or board members with over three dozen early stage companies throughout our careers. The majority of these companies either went public or were acquired. So we witnessed what real success looks like from the inside. And, yes, a few of our companies did go out of business, so we also had plenty of opportunity to swallow the bitter pill of failure.
In addition to the companies where we were actively involved, we have been investors in well over 100 tech and life science companies. With that large a portfolio of investments, we have an amazing perch to oversee a lot of stories unfold and witness a whole host of good, bad and ugly decisions by management teams. Each of us stored away a veritable vault of tales as we stood witness to the trials and tribulations of building a successful company. 
If some of the stories in this book sound familiar it's because we incorporated elements of a few of them in our previous books. And, we use some of the underlying lessons in classes we teach at Babson, Stanford, Harvard, Tufts, University of San Francisco, MIT, Boston College, and Boston University. All of the stories in the book are based on real companies and real people. In one instance, the identity of an investor was changed because of a requirement to protect their privacy.
____________________
There are all sorts of startup companies launching throughout the world every year. Some startups are high-growth companies financed by angel investors and VCs, and others are traditional companies bootstrapped by the founders. Some are in slow growing market sectors, and others are in rapidly expanding, new markets. Some are local or regional companies, others are global. Some companies are in low tech service industries, and others are building high tech products. This book is not intended to tell the story of every kind of startup. Not all startups are designed for hyper growth and suitable for risk equity investment. 
In this book, we plan to focus on stories relating to companies that we are intimately involved with. For us, that means those high-growth companies that receive financing in the form of risk equity from angel investors and/or venture capitalists. The businesses are going after mid-to-large market opportunities on a global scale. And, these companies tend to focus on either technology or the life sciences. 
In a typical year, more than 500,000 companies launch in the United States. Of those companies, at most 40,000 are suitable for risk equity and fit our criteria for this book. That's less than 10% of all startups in the US. If you apply the filter which venture capitalists use on startups, fewer than 4,000 companies launched per year meet their investment criteria. So VCs find less than 1% of US startups to be in their wheelhouse.
One of the biggest challenges we faced when discussing what stories to include in this book was the breadth of topics that are key to the success and failure in the startup world. If we chose to cover all of the lessons we learned throughout the years, we would never finish this book. There would be a risk of losing the forest for the trees. 
Ultimately, the winnowing-down process was not difficult. If you spend enough time around startups, certain themes continue to reappear over and over. We focused our study on the most universal issues. We felt these themes are some of the most important drivers of successful outcomes with early stage companies for both the investors and the entrepreneurs.
So for all of you who are optimistic and find great joy in taking on long, difficult challenges, welcome to the world of entrepreneurship. We have lots of stories to help you on your journey. And, for those of you who don't fit the entrepreneurial mold, sit back and enjoy some interesting tales of success and failure.
Interested in reading more stories about key startup themes and lessons learned? View the entire collection here in The Seraf Compass or purchase the book on Amazon in paperback or Kindle format.