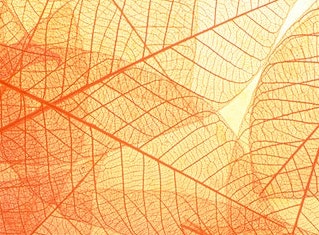 In addition to articles and eBooks, the Seraf Compass makes various tools, checklists, and templates available for anyone to use.
We've published a fair amount about due diligence and being a deal lead. In those articles we talk a lot about the importance of having a good diligence report template to ensure the final report is useful to the reader. Here, for your reference, is our Impact Investing Due Diligence Report Template. It was developed and refined over years of performing diligence on hundreds of early stage companies.  We've combined our experiences with both impact and non-impact investments, and included emerging best practices from some of the leading thinkers in impact investing.
We'd like to acknowledge with gratitude the important considerations we've incorporated from the impact investing community, including from The Rockefeller Philanthropy Advisors' excellent Impact Investing Handbook (Steven Godeke & Patrick Briaud), The Global Impact Investing Network (GIIN) and their widely-accepted IRIS+ system for measuring, managing, and optimizing impact. In addition, we would like to acknowledge Toniic's E-Guide to Early-Stage Global Impact Investing, and the thought leadership from Pacific Community Ventures through publications such as the PCV Impact Due Diligence Guide, their summary of Emerging Best Practices in impact investing, as well as their writings on using IRIS+ for Impact Due Diligence.
The report template provides space for your team to record ratings and concise observations on twelve major topics that should be researched and understood when performing due diligence on an impact-oriented early stage company. For each topic, we provide you with an explanation of the section as well as sample questions to address in the remarks column. 
The template is structured in a three column format. That might feel limiting at first to the uninitiated, but it is deliberately designed as a table to force the authors to be concise. Experience conducting hundreds of diligence projects and leading dozens and dozens of syndications has taught us that it's important to be succinct in your diligence summary. Otherwise, you will end up with a long report that investors won't read through, thus defeating the purpose of the report. If you have important details or documents that you feel must be included in your findings, you can make them into appendices and refer to them in the report, but even that can be a slippery slope toward an excessively long package. A better approach is to keep primary research materials and memos in a cloud folder and make the folder available to the minority of investors who want more detail.
Download the Due Diligence Report Template >>
For use in conjunction with this template, access our Impact Investing Due Diligence Checklist. ​
For more on the due diligence process in general, download this free eBook - Stones Unturned: An Investor's Guide to Due Diligence in Early Stage Companies - or purchase our books at Amazon.com.