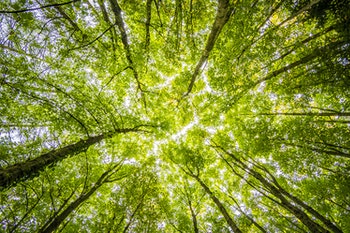 In addition to providing articles and eBooks, the Seraf Compass makes various tools and checklists available for any investor or entrepreneur to use.
We have written quite a bit about the importance of a thorough, professional due diligence process. These best practices apply equally to both traditional early stage investing and impact-oriented investment opportunities. However, impact investing brings additional considerations to the diligence process. 
A key element to any diligence effort is having a good checklist to work from. Impact investors, however, cannot rely on ordinary diligence checklists. For impact investors, it is critical to consider the desired impact throughout the process. Investors need to address issues such as which benchmarks will be used to measure that impact, the identity of relevant governmental agencies, foundations, grantors or ecosystem players, and a holistic view of all the potentially affected stakeholders.  
To assist impact investors in building a comprehensive due diligence process, we have developed a model impact due diligence checklist. This checklist combines our decades of experience investing in hundreds of early stage companies with emerging best practices from some of the leading thinkers in impact investing. 
We'd like to acknowledge with gratitude the important considerations we've incorporated from the impact investing community, including from The Rockefeller Philanthropy Advisors' excellent Impact Investing Handbook (Steven Godeke & Patrick Briaud), The Global Impact Investing Network (GIIN) and their widely-accepted IRIS+ system for measuring, managing, and optimizing impact. In addition, we would like to acknowledge Toniic's E-Guide to Early-Stage Global Impact Investing, and the thought leadership from Pacific Community Ventures through publications such as the PCV Impact Due Diligence Guide, their summary of Emerging Best Practices in impact investing, as well as their writings on using IRIS+ for Impact Due Diligence.
The Impact Investing Due Diligence Checklist is designed as a reference guide to help steer you through the key aspects of evaluating impact-oriented startup companies. To make it easy to use, we've separated activities into three key streams which cover the entire diligence process and show the relationship between the activities:
Information and documents you need to request from the company

Tasks your due diligence team needs to perform

Questions you need to ask of management, stakeholders, customers, references and partners
Download the Due Diligence Checklist >>
The Impact Due Diligence checklist is designed to be comprehensive. The expectation is that each impact investor will tailor it to suit the needs of their impact thesis. For example, there may be other questions you want to add, or sections you want to go deeper in, depending on certain company situations. By using this checklist, you can ensure that your process covers all the major areas of diligence for impact investing in early stage companies.    
For use in conjunction with this checklist, access our Impact Investing Due Diligence Report Template. ​
For more on the due diligence process in general, download this free eBook - Stones Unturned: An Investor's Guide to Due Diligence in Early Stage Companies - or purchase our books at Amazon.com.