This article is the fifteenth chapter of The Entrepreneur's Journey, a collection of stories about startup companies and the entrepreneurs who built them. To continue reading about key startup themes and lessons learned, check out the entire series here in The Seraf Compass, or purchase the book on Amazon in paperback or Kindle format.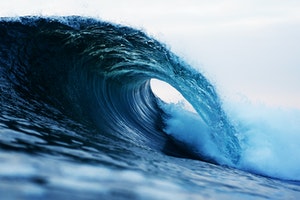 Winter was around the corner as Josh Kanner made his way towards Davis Square in Somerville, Massachusetts. It was early in the evening just after Thanksgiving, the sun had set, and festive Christmas lights decorated the trees along the street. As Josh turned the corner onto Elm Street, he saw the distinctive black and red motif of his destination for the evening. 
Located in the heart of Davis Square, The Burren is an authentic Irish Pub with a worn wooden bar featuring a wide array of beers and whiskeys. In the back of the pub, a small stage and dance floor hosts local bands to entertain the crowd and accompany the lively dancing. On a typical evening, young professionals and graduate students from Harvard, MIT and Tufts pack into The Burren. 
As Josh entered the pub, he wasn't sure what kind of discussion to expect. Looking around the crowded bar, he spied Adam Omansky sitting at a corner table towards the back of the room. Although Josh didn't realize it until later, the conversation he was about to have with Adam would impact his life for years to come.
Josh and Adam met for the first time earlier that year on a ski trip set up by a close mutual friend. During the trip, Adam learned with interest of Josh's background in the software industry. Now several months later, Adam's motive for meeting with Josh that evening was to discuss an idea for a potential new software product. 
Adam opened their conversation in the crowded pub with a story about a paper he wrote while at the Harvard Graduate School of Design. Having studied architecture and project management during his academic years at Cornell and Harvard, Adam spent the prior ten years working on commercial real estate projects. While working on a Four Seasons Hotel project in Budapest, he ran into a common problem faced during construction projects. The flow of information between the field and all of the project stakeholders could easily take days to filter throughout the organization. This bottleneck in information flow produced delays, resulting in construction projects missing key deadlines. What's more, he spent thousands of dollars for software to equip his office, but there was no software available to capture and communicate critical field information. His Harvard paper focused on an approach to solve this problem.
Adam knew a lot about construction. He didn't know much about software. And, that's why he reached out to Josh. After explaining the problem and providing a brief glimpse into a solution, Adam asked Josh if working together on this concept might interest him. The idea intrigued Josh, and he agreed to think about it. 
____________________
At the time of their initial meeting, Josh was Director of Product Management at an enterprise software company in the Boston area. As employee number eleven, Josh witnessed the explosive growth of the company. Initially responsible for product marketing, Josh's role grew over time to include guiding product strategy. Five years after joining Emptoris, the company was over 250 employees serving over 100 customers. Looking back on those days, Josh recalls, "Being part of a rapidly growing company can be exhilarating. I loved working with customers, our engineering and sales teams to build new products that changed the way work was done. In the back of my mind, I knew I wanted to get back to building something from scratch. That's where all the fun is."
After their initial meeting at The Burren, Josh and Adam started working nights and weekends to explore their software idea. The core concept behind Adam's idea was a collaboration tool to address the communications gap between the construction site and key decision makers. They wanted to build a platform containing all the planning data used by building owners, contractors and architects. This platform would provide greater visibility into a construction project to improve communications, help minimize delays, and reduce cost overruns.
Over the winter, "Using only Powerpoint, we built a non-working prototype for the application," said Josh. "We shared our design with John Macomber, who was one of Adam's professors at Harvard. We received positive feedback from John and a few other folks we reached out to. So, we knew we were onto something." By April 2005, enough positive feedback had piled up. "I had my 'holy shit' moment that this couldn't be a nights and weekends gig anymore," said Josh. A few days later Josh quit his job and co-founded Vela Systems with Adam.
Vela Systems combined Josh's background in enterprise software alongside Adam's background in construction management. This union of product expertise blended with market expertise is crucial in the early days of a startup. Josh knew they had the makings of a strong team, but he quickly learned where Adam and he were weak. "We knew what we were doing in the product and customer side of the company," said Josh. "But, we didn't know anything about raising capital to launch the business. We would talk to anyone who would listen. After many months of conversations over a beer or coffee, our initial investment finally arrived in January 2006 from a ragtag crew of angel investors."
____________________
Any startup company CEO will tell you how challenging it is to raise financing and build a business at the same time. It's a difficult juggling act. Josh had to ask himself, "Do I spend more time raising capital or do I spend more time talking to potential customers and helping build our product?" By the summer of 2006, Josh had accomplished much on both of these goals. His team delivered a first release of their product and signed up some early, marquee customers. And, in addition to the initial angel investment in January, he was able to close a much larger round of just over $1M. 
The new financing came from Launchpad Venture Group and Common Angels, two of Boston's largest angel groups. Along with the funding, both angel groups placed one individual on Vela's board of directors. In the case of Launchpad, Tim Curran was the ideal candidate for a board seat. Tim was an experienced software company CEO. At the time of the Vela investment, Tim recalls, "I had just sold my previous company to Trimble and I was looking for something new. When I first met Josh and Adam, I let them know I had experience building software applications. I had nothing to do at the time, so I offered to help them out. Taking a board seat put me in an ideal position to work closely with them."
Vela Systems was the first company where Tim held a non-management board seat. "I didn't know if I was doing a good job, since this role was so new to me," said Tim. "But, I had many years of experience as a CEO, and I could pass along my learnings to Josh. After board meetings, I would spend the rest of the day at the company to help out and coach Josh and his team."
Over the next year, Josh and Tim built a strong working relationship and began to understand each other's strengths. "As we started the process of raising a new round of financing," said Josh, "it became obvious to me that the best way to maximize the value of the company was to make Tim the CEO. I was always calling Tim for help. He had relevant experience building an enterprise software company. By making Tim the CEO, he could help raise our next round of financing. I could stay focused on making our product the best-in-market. The transition to Tim as our leader was one of the three biggest value-increasing inflection points for the company."
____________________
During the period from 2007 through 2009, the team at Vela Systems worked hard to deliver on Adam's vision of bridging the information gap from the activities in the field to the owners, architects, builders and project managers on large construction projects. Their initial product was hard to use. "We were trying to deliver an easy-to-use mobile experience for our clients," said Josh. "But, the capabilities of mobile devices hampered us at that time. Our software ran on tablet PCs, which were expensive, heavy, and had a short battery life. The adoption rate of our product was slower than we planned and we weren't growing as fast as our investors expected."
Wouldn't it be great if you had the ability to predict the future? If you knew in advance which path led to success, wouldn't you choose it every time? Well, in February 2010, something like that happened at Vela. "I was in my office reviewing our sales pipeline, when in walked Daniel Cozza and Pete Billante," said Tim. "We hired Daniel the year before as our Chief Technology Officer. And Pete had been with us for about three years as our VP of Product Management. I could tell from their demeanor as they sat down this was going to be a serious discussion."
Tim said, "Daniel launched into a two part pitch. For his first point, Daniel explained to me why we needed to halt development on our current Windows tablet PC platform. He said our current path was a dead end. If we continued down the tablet PC path, we might as well shut down the company, and he would quit. Given our poor track record of recent sales, I agreed we had a problem. And, I sure didn't want to lose Daniel. But, what would we use as a replacement technology platform?" 
Tim said, "That's when Daniel hit me with part two of his pitch. He asked if I was aware of Apple's new tablet called the iPad. Daniel explained how he had a pre-release of Apple's software and had built a prototype of the Vela application. He further explained the iPad would solve many of our current tablet PC platform problems. The new device was light weight, had a full day of battery life, had a cellular modem, and cost about a quarter the price of a tablet PC."
Tim couldn't help but acknowledge the logic in Daniel's two part pitch. Tim supported Daniel's efforts to convince Vela's management team and their board. It wasn't an easy decision for the company to make. Abandoning the platform all your customers were already using, and forcing them to waste tens, if not hundreds of thousands of dollars on recently purchased tablet PCs upset quite a few Vela customers. Even though Tim and his team didn't have a crystal ball to peer into the future, they knew, deep down, moving to the iPad was the correct decision. Tim secured the board's approval and gave Daniel the go ahead to abandon tablet PCs for the iPad. Two months later, Vela Systems released its product as an app on the iPad App Store the same day Apple shipped its first iPad to paying customers.
Vela's timing on its move to the iPad was critical to the company's ultimate success. Yes, you could say there was some luck in the team's decision, and you would be partly correct. There were no guarantees the iPad would be so successful. Yet, Daniel and Pete had the vision to see the importance of this new type of mobile device. Furthermore, they understood mobile's broad impact on the delivery of technology to everyone in the near future.
____________________
More than three years in advance of the introduction of the iPad, Josh Kanner had the foresight to build business relationships with key partners in the construction technology industry. From his time at Emptoris, Josh learned the value of partnering with industry leaders. 
When Vela launched its first product in 2006, Autodesk was already one of the two big gorillas in the construction technology market. Their industry leading products, AutoCAD and Revit, were in use by millions of architects and builders around the world. Most of Vela's early customers were also customers of Autodesk. So, they were an obvious candidate for Josh to focus his partnership efforts upon. Josh leveraged Vela's customers to help establish a strong working relationship with Autodesk. 
Josh met regularly with key executives at Autodesk. He knew building lasting relationships would take significant time and effort on his part. And, he knew as he spent the time, he would learn more about where Autodesk faced serious challenges and issues of their own. Thinking back on some of his interactions with Autodesk, Josh said, "The construction industry is about relationships and passion for making a change, whether as a customer or tech provider. I wound up becoming close friends with my partner contacts at Autodesk, bonding over a shared desire to change the industry. Our conversations over mutual customer meetings, dinners and late night drinks provided me with the insight to understand what they really needed from Vela Systems." What Josh discovered during those late night dinners proved to be incredibly helpful as Vela strengthened its relationship with Autodesk. 
____________________
The iPad version of Vela's product was an early success. It highlighted Vela's prowess in delivering a quality mobile application. Furthermore, Vela stored all client data on remote computers based in the cloud. This use of a cloud architecture was critical for their large, international customers. These customers could now access their construction data from any device, anywhere in the world. Today, that doesn't sound so impressive, but in 2010 that was a huge technical breakthrough.
Vela's technology direction lined up perfectly with what Josh discovered during his conversations with Autodesk. "By 2011, during my meetings at Autodesk, I kept hearing their desire to move into three areas," said Josh. "It was clear to me that mobile, cloud and social were three areas where they wanted to develop deeper capabilities. We didn't have social, but we were pioneers in mobile and cloud for the construction industry. Our move in 2010 to the iPad and the cloud was perfectly timed."
Towards the end of 2011, Autodesk made their first offer to acquire Vela Systems. Vela's board rejected the initial offer as too low given the value they brought to Autodesk. Driving Autodesk into an acceptable valuation zone required significant negotiation. Over the ensuing nine months, Autodesk presented two additional offers to purchase Vela. Suffice it to say that Josh and Tim can look back and smile at the stories of those negotiations. 
In the end, they received a substantial offer from Autodesk, which they accepted. Both parties did well. Vela's employees and investors walked away with a solid payday for the company they had built. Autodesk acquired a product and a team that pushed them into the modern world of mobile and cloud computing. At the time of the acquisition, Autodesk was worth $6 billion. Over the next seven years, their market cap grew seven times greater. And, you could easily argue Vela played a key role in that growth, as then CEO Carl Bass mentioned Vela as "the fastest growing product acquisition in the history of the company" in back-to-back earnings calls. In 2019 Autodesk has made construction technology a major emphasis for the company with additional acquisitions. Their stock has continued to rise. Everyone won. 
____________________
Vela's success is a story about choosing the right path at just the right time. You could argue the iPad saved Vela. Without an inexpensive, highly capable mobile device, Vela would never truly satisfy their customers' needs.
Just as important as getting the timing of a move right, is being able to see where the future is going and make that move in the right direction. Daniel and Pete had a deep conviction that the tablet PC would not be a viable platform for Vela. Furthermore, they were willing to bet early on the iPad and the cloud as the correct technical path for Vela to follow. Josh was able to support their technical conviction with insight he gained in frequent discussions with Autodesk and other companies in the construction technology industry.
A window opened for Vela Systems in 2011 in the form of a technology platform shift, and they had the foresight to go through that window. Initially eluding them, the building block technologies finally came into place to allow them to deliver on Adam Omansky's vision from way back in 2005. Yes, luck was involved, but they worked hard to position the company to take advantage of it. And when the time came, Autodesk realized they needed Vela.
Interested in reading more stories about key startup themes and lessons learned? View the entire collection here in The Seraf Compass or purchase the book on Amazon in paperback or Kindle format.