Note: This article is the ninth in a series of interviews highlighting the work of interesting female investors.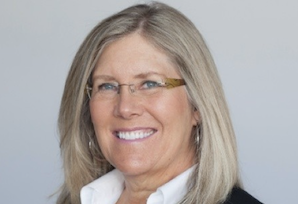 Kelly Sievers came out of IOWA State University with a focus on business and communications, but quickly felt the pull of entrepreneurship. She purchased and ran several gift shops in the KC area for five years, then spent 13 years as the owner and president of Scandia Down/KC, a luxury bedding store on the Country Club Plaza. That experience as a female entrepreneur ignited a passion for helping other women succeed as entrepreneurs, so Kelly worked with the Kansas City Women's Business Center where she came to appreciate how acute the access to capital issue was for entrepreneurs, particularly under-represented entrepreneurs. Her solution? Organize a network of women who were interested in angel investing, and help to launch The Women's Capital Connection. WCC is a regional network of accredited angel investors dedicated to identifying and funding the most promising women-led start-up ventures in the Midwest & beyond.
Kelly, thank you for participating. How long have you been investing in early stage companies and how did you first get started? 
I started when 33 of us, together founded Women's Capital Connection in January 2008—we met several times with Marianne Hudson when she was at the Ewing Marion Kauffman Foundation and was working with them to organize and professionalize angel investing through the formation of the Angel Capital Association.
What made you first want to do this work? 
Mid-America Angels had begun under the economic development organization, The Enterprise Center in Johnson County (a suburb of Kansas City) in mid 2006. We had several women who were tied in with us at The Women's Business Center (also under the ECJC umbrella) who were excited to understand more about angel investing, and also who were wanting to invest in women entrepreneurs. We all knew we needed to get educated in the early stage investing space, so we started our Women's Capital Connection network to serve as a focal point for our efforts.
Looking ahead in early stage investing, what are you most excited about? What keeps you up at night? 
Always, I'm most excited about working with women and helping them build their network of investors. It's been a great journey, I think for all of us who have participated in the network over the years to continue to get educated on what to look for in early stage investing.
Do you have an investing thesis or a focus on any particular type of founder, business model or industry? Are there particular kinds of startup companies you steer away from? 
We've not done such a great job over the years in investing in healthy food companies, so we'll probably stay clear of looking at companies in that space. We have, however, had some success in consumer packaged goods (CPG) companies like TomboyX (more about them below). As an entrepreneur, I had an exit as the founder of a retail company, and we've had quite a few WCC members over the years who worked for Hallmark (headquartered in KC)—so overall, we understand CPG.
Do you consider the type of investing you do to be "impact investing"?
Of course I think everyone wants a company they invest in to do well and do good. That being said, we do not consider our investments to be "impact investments." In fact, I would like to correct the misapprehension I sometimes hear, mostly from male investors, that female led businesses are "cause investments" or "impact investments". It is very unfortunate that female founders have more difficulty accessing capital because their ventures can be every bit as financially successful as anyone else's!
Where does your best deal flow come from?
Our best deal flow comes from contacts we have throughout the angel networks/funds in the country, especially those focused on women entrepreneurs. With The Kauffman Foundation here in Kansas City, we have incredible entrepreneurial support organizations, so one (or more) of these organizations will typically have identified an entrepreneur who is raising capital.
How do you know a great entrepreneur when you see one?
It takes a bit of time, talking with someone. I look at whom have they surrounded themselves with. I ask whether they seem open to coaching. I look for someone who is very talented, but knows they can't do everything well (including raising capital).
Can I ask you to speculate on what makes you good at what you do? Is there a particular experience or set of experiences in your history that you feel especially helped prepare you to be an early-stage investor?
I have been an entrepreneur all my adult life, and have never worked for a corporation. I believe I know about the day to day challenges in employing people, understanding how to reach a market, and especially how to be a good steward of other people's money. That gives me understanding and empathy for what founders go through and the insights needed to help them.
Do you think your gender influences how you approach investing? If so, can you tell us a bit about how?
I think women have an incredible gut feel with regard to just about anything they do—it works really well in evaluating deals—we just need to tune into it, and trust it. 
Are there some portfolio companies you are especially proud to be working with or simply would like to highlight?
Yes! We are especially proud of our investment in TomboyX. They are a CPG company that perfectly exemplifies how important founders are, and what incredible co-founders are capable of accomplishing. In addition to making great products, they are a Certified B Corporation focused on meeting and maintaining extremely high sustainability standards for environmental impact, employment, and governance.
If you could give entrepreneurs one piece of advice about working with you, what would it be?
I've been doing this for 15 years now, and have a good feel for what the women in the WCC network are looking for in making an investment—I will guide you, the entrepreneur, through that in hopes you take to heart my suggestions. I want to make you, the entrepreneur, look as good as you can look to an investor! 
What's the greatest advice you received about early stage investing?
Continue to work with the entrepreneur from the investment until the exit—it's very easy for the entrepreneur to receive capital, then disappear (even if it's them working hard to grow their company). Investors usually have "smart" capital they are investing and very much want to help the company succeed throughout its lifespan!
What is your biggest challenge as a female investor?
This is a bit hard to put diplomatically, but the reality is that it's still a man's world in angel investing, and that is a shame for all involved. I wish more men would invest in women entrepreneurs, because time and time again they have proven to be better stewards of capital than their male counterparts. 
Stay tuned for additional interviews as The Seraf Compass continues to profile interesting women investors, impact investors, small funds, and family offices.