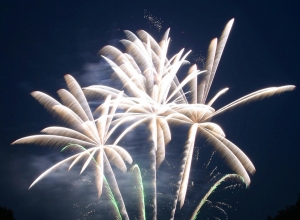 The Seraf Compass was founded in 2014 with a mission to demystify and professionalize early stage investing. It is designed to share best practices and help readers improve their diligence processes, make better investing decisions, and drive better outcomes. As we celebrate the seventh anniversary of The Seraf Compass this week, we wanted to acknowledge a number of related milestones achieved in 2021 and take a retrospective look at the variety of content the Compass has published along the way. Keep reading to the end to get a sneak peak at some of the interesting topics in the pipeline for the future.
In May of this year, The Seraf Compass authors, Hambleton Lord and Christopher Mirabile, were recognized by the Angel Capital Association as recipients of the prestigious Hans Severiens Award, in large part due to their extensive contribution of content and training provided to the early stage community. As if this recognition were not enough, late this summer, the Seraf Compass hit 11,000 subscribers, reflecting a mix of VC funds, angel investors, startup founders, accelerators, angel group managers, analysts, aspiring entrepreneurs, syndicators, wealth managers, investment advisors, professors and students from all corners of the world. 
Achieving these milestones has reinforced our belief that by combining education, best practices, and professional tools, early stage investors can become better equipped to understand their portfolios and select and guide high-potential entrepreneurial companies. Beyond just receiving a weekly article, our Compass readers can go directly to the site and explore our content by topic, media, series, or even keyword search so they can find what they're looking for at each critical stage of their investing journey. Given the mission, it is not surprising that the majority of content falls into the realm of "explainer" articles in long multi-part series such as Venture Capital: A Practical Guide, Due Diligence in Early Stage Companies, Understanding Equity Deal Terms, Angel Investing By The Numbers, Four Critical Investing Skills, A Guide to Deal Leadership and many more.
Likewise, useful tools have been an important part of the mix from the Compass' earliest days. Whatever the task is, we want you to have the right tools to get the job done. Some of our most popular resources include Sample Board Meeting Dashboards, a Model Due Diligence Checklist, an Impact Due Diligence Checklist, a Guide to Finding the Key Data Needed for Tracking Early Stage Investments, Guidelines for Successful Board Meetings, both Traps and Tips for Writing and Reviewing Board Minutes, and a Guide to Cap Tables and Waterfall Analysis, among many others.
As experienced angel investors, Compass authors and Seraf Co-Founders, Ham and Christopher, have always enjoyed teaching and course development. They have done a great deal of it over the last couple decades, so it is no surprise that the Compass has developed and published both instructor and student editions of eight different early stage investing courses, including Fundamentals of Due Diligence, Essentials of Valuations, Introduction to Angel Investing, Essentials of Termsheets, Angel Finance: Startup Economics, and Building Portfolio Success. All of these can be downloaded for free and used for early stage investor education. (And for those preferring to participate in professionally-taught variations of these courses, Seraf recommends the Angel Capital Association's ACA University. Seraf is very proud to be the Angel Capital Association's Education Partner, and several years ago donated all its course materials to the ACA for its use in developing ACA University.) 
During the last seven years, we took every opportunity to bundle and publish much of our most popular content in the form of full-length books to give readers easy access to complete coverage of various topics. While the books have always been available for purchase through Amazon for those preferring the hardcopy format, ebook versions are also available as free downloads. Popular ebook titles include Venture Capital: A Practical Guide, Angel Exits: Maximizing Investment Returns, Angel Investing by the Numbers, Directors' Guidebook, and Understanding Early Stage Deal Terms, among others. 
Recently the authors collaborated with a third early stage investor on a very fun writing project that marked a slight departure from the ordinary Compass fare. The resulting book, The Entrepreneur's Journey, is a narrative and story-driven look at the drivers of startup success and failure. Told through the stories of 20 different startups, The Entrepreneur's Journey targets a much broader audience than just investors – interested readers also include entrepreneurs and the people who love them as well as general fans of business lessons and those interested in job creation and economic development. In keeping with this broader audience, The Entrepreneur's Journey marks the first time a Compass book has been available as a Kindle edition in addition to hardcopy, and naturally you can access free online excerpts on the Compass website as well. The Entrepreneur's Journey explores five key challenges facing every startup, including: driving customer awareness, the importance of founding teams, the challenges with hardware products, the fateful role timing plays in the outcome of startups, and the difficulties startups face getting acquired. 
If you're curious to know more about the authors and the creative process behind all of this content, check out these interesting podcasts:
So with all that history under our belts, what can Compass readers anticipate in the future? Well, the overall focus remains constant – demystifying and professionalizing early stage investment. There will continue to be useful explainers about various topics and required skills. And we also plan to incorporate some additional material on the broader investment community at large. For example, we are in the early stages of planning a series of profiles on women investors, a series on family offices, a series on impact investors, and a series that takes a look at some interesting small funds with unique approaches. These are a few of our ideas, but we'd love to hear from readers what's important to you, so if you have topics you'd like us to cover, please share them with us.
We've had a blast during these last 7 years, and we're not planning on stopping any time soon! Of course we'd be nowhere without our readers and loyal subscribers so we would like to take a moment to recognize you and thank you all very much for your support! If you're just hearing about Seraf for the first time, subscribe to The Seraf Compass weekly blog and follow us on Twitter and LinkedIn.