Note: This article is part of an ongoing series on Board Directors. To learn more about their roles and responsibilities, download this free eBook today Director's Guidebook: How to be an Effective Board Director in Early Stage Companies or purchase our books at Amazon.com.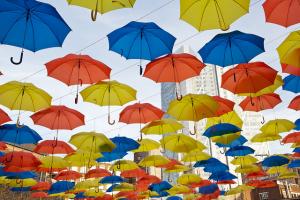 No discussion about Board Directors would be complete without addressing Directors' and Officers' Liability Insurance. While the risk for most Directors of most early stage companies is reasonably low, there is risk, and it should be insured. D&O insurance is a key part of recruiting world-class directors, and such world-class directors will pay for the expense of insurance very quickly in terms of value-add. Prices vary year to year but $1-2M in coverage should be obtainable for less than $10K per year in premiums, and it may be possible to do much better than that. Directors should not only insist on coverage, but should make sure they dig under the surface and have the terms of the policy explained to them.
Attributes of a Great D&O Program:
Backed by Company Charter – company charter is first line of defense and should indemnify directors
Adequate In Scope and Amount – The policy should be appropriate for the company stage
Competitively Priced – A good D&O broker should be used to get competitive bids and explain key policy differences
Advancement of Expenses – the policy must forward the costs of defenses to the director in real-time rather than waiting until the director is absolved
Tail Coverage – Must automatically convert to tail or run-off coverage at a minimum of 2 years                            
Attributes of an Inadequate D&O Program:           
Out of Date – Policy not in step with current pricing or coverage norms
Overpriced – Sourced through someone's friend who is a broker
Full of Loopholes – policy terms and exclusions matter – get help from broker
Here are some things to consider when thinking about your D&O Insurance:
Backed by Company Charter: All companies should have an indemnification clause in their certificate of incorporation which is the first line of defense.
Not all Policies are Equal: The terms and exclusions of these policies vary greatly and two similar price quotes may offer very different coverage. A good broker made to work hard is essential in this process. Look for coverage on the A side, B side and C side, and watch the exclusions.
Reasonable in Scope and Amount: Work with a reputable broker to find a policy that is competitively priced and appropriate for a company's stage and then review it annually.
Advancement of Expenses: If a director must pay his or her own defense costs up front out of pocket, an insurance policy is of little value. Make sure the policy includes the advancement of defense expenses.
Tail or Run-Off Coverage: If a company stops paying its D&O premiums, the policy lapses, even for claims accruing during the coverage period. This can be a major issue in the context of an exit by acquisition – these transactions are often the source of lawsuits and this is the worst time to let the policy lapse. It is crucial to ensure that the policy either automatically adds "tail" or "run-off" coverage for any director who leaves and also for situations where the company is acquired. If the insurer will not give automatic coverage, insist on getting an agreed-upon price for such coverage, and make sure that price is paid BEFORE the company runs out of money or closes an acquisition.
Practical Tips:
D&O policies are tricky, but a good broker can help
Ignoring details can be as bad as not having any coverage at all
Not something that can operate on a "set and forget" basis – put an annual review of D&O on the board calendar
Want to learn more about the roles and responsibilities of Directors? Download this free eBook today Director's Guidebook: How to be an Effective Board Director in Early Stage Companies or purchase our books at Amazon.com.