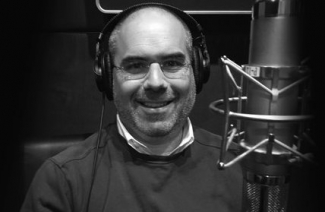 Seraf co-founder Christopher Mirabile shared his views on angel investing with Sal Daher's Angel Invest Boston. Here's Sal's description of the show:
Christopher Mirabile is an angel with a plan. This super angel wants to make angel investing more professional and methodical. He comes to this aspiration by way of being a consultant, a corporate lawyer and a CFO of a successful tech company. He is co-managing director of Launchpad Venture Group and sits on numerous boards. He has co-founded Seraf, a platform for tracking angel investments and helping angels become better informed. He is an engaging and thought-provoking interlocutor.
Listen to the podcast here or read the full episode transcript.
Topics Covered in this Episode of Angel Invest Boston:
Christopher Mirabile Bio
From English Major to Junior Management Consultant and, Eventually, a Corporate Lawyer
Law Firm to Tech Company, First as Chief Counsel, Ultimately as CFO Taking the Company Public
Turbulent IPO Leads to Decision to Become an Investor Rather Than an Operator
What Christopher Mirabile Looks for in a Startup
Christopher Mirabile's Favorite Pivots: Pixability, Powerhouse Dynamics and Vela Systems
Christopher Mirabile's Informative Columns and Posts
Boston Has the Best Ecosystem for Angel Investing: "I've seen a lot of angel investing, and, as far as I'm concerned, there's no city in the world I would rather invest in than Boston".
The Angel Treaty – Angel Syndication – Collaborative Culture of Angel Investing
Christopher Mirabile on the Value of a Board to an Early-Stage Company
"I'm to the point now where if I run into a team that I otherwise like and I get any sense of hesitancy about building a board, that's a huge red flag for me".
Want to hear more about the Boston ecosystem and the professionalization of angel investing? Listen to another episode of Angel Invest Boston in which Sal interviews Seraf co-founder Ham Lord, or learn about Christopher and Ham's successful partnership in this lively, joint interview Winning Collaboration: A Conversation with Ham Lord and Christopher Mirabile.