This article is the twentieth chapter of The Entrepreneur's Journey, a collection of stories about startup companies and the entrepreneurs who built them. To continue reading about key startup themes and lessons learned, check out the entire series here in The Seraf Compass, or purchase the book on Amazon in paperback or Kindle format.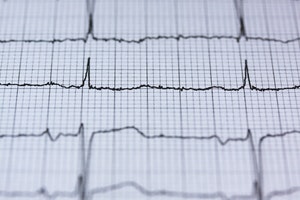 When pitching to investors, many entrepreneurs get overzealous with their exit strategy, spending too much time on what might be, and not focusing enough on the practicalities of bringing their vision to market. After all, exits aren't a possibility without working product and a functioning business. In certain situations, however, a proactive, explicit exit strategy is what the entrepreneur and board require as a condition of going forward. Such was the case with Loma Vista Medical. 
Loma Vista was a medical device company led by Alex Tilson, a high energy, skilled engineer in his first founder/CEO role. Under his leadership, Loma Vista had a couple early strikeouts and had run very low on money. When he went out to seek more, the investors were very clear. They were not going to back this first timer any further, unless they were convinced there was a viable pathway all the way to exit.
Alex founded Loma Vista in April 2006 after having enjoyed a broad set of engineering experiences in several high tech medical device companies. Just prior to his tenure at Loma Vista, Alex was looking to grow as a leader and manager and took a position as Director of Engineering at InSound Medical, a company partially financed by De Novo Ventures, a Palo Alto, California venture firm. At the time of the initial investment, Joe Mandato, a general partner at De Novo, became Chairman of the InSound board. Joe helped with the recruitment and hiring of Alex.
During Alex's tenure as Director of Engineering at InSound, the company went through a number of product development challenges in what was a politically charged atmosphere. And, as time went on, the company also experienced a number of formidable operational challenges. Though Alex was both skilled and competent, the Board eventually asked him to leave the company. Joe agreed with the decision as both Chairman and lead investor.
This began a very difficult period for Alex. Coming out of his experience at InSound, his instinct was to start out on his own. After some careful consideration, and with his family's support, he decided to start his own company. When asked why he decided to found a company at this point in his career, Alex's response was clear, "I was ready. It's as if I'd been training to do so all my career. I was comfortable leaving a company and starting something of my own. Of course, it helped that InSound fired me," he added with a smile. While a risky decision, Joe Mandato, Alex's former chairman, commented, "It was the right move for Alex and the timing made sense. He learned what he needed to learn to launch a startup, and he was well suited for the entrepreneurial lifestyle."
____________________
At Loma Vista, Alex began working on an innovative system to perform colonoscopies, a procedure performed many millions of times around the world. At the time of Loma Vista's founding, Alex recognized colonoscopy devices had seen minimal innovation over many years. Only a few large Japanese companies produced these devices. The market leader enjoyed 75% market share. He knew it was a solid, established market ripe for innovation and perhaps disruption.  
Alex bootstrapped Loma Vista, but before long, raised funds from friends and family. He intended to manage Loma Vista based on the  popular lean startup model, a framework built upon the belief that spending less is more. Unfortunately for Alex, the lean model may be more appropriate for a software company, where prototypes are created within 24 hours at little cost. In contrast, Alex was producing a new, sophisticated piece of hardware requiring much engineering and rigorous testing in a compliance driven environment subject to FDA approval. 
All of these steps were difficult, costly and time intensive. Additional resources were clearly required. Given the degree of financial risk to him and his family, the lean approach needed modification if he hoped to have a reasonable chance of success. Alex said, "Medical devices often involve novel materials, sophisticated or even new manufacturing processes, with many design iterations. All of this would extend timelines. We couldn't be capital constrained; financing was critical to mitigate risk and time to market. So, we modified the lean model to a prudent but lean model."
____________________
So, Alex set out to raise more money from his existing friends and family, angels, small funds and family offices. He was reluctant to approach traditional venture capital funds simply because there was an inherent conflict between Alex's lean approach and the traditional VC model which dictated that venture funds deploy enough capital for their winners to move the needle on fund returns. 
Alex did approach one fund, De Novo Ventures. Alex reasoned the team knew him well enough to understand why his tenure at Insound Medical was so brief. Alex said, "Joe hired me at Insound. In addition, I knew his partner Jay Watkins." Alex was betting a recognized fund like De Novo could bring his project credibility when approaching other investors. 
Although Joe agreed with the decision to fire Alex from Insound, his view of him was positive. He said, "Alex is a good person, but more importantly, he is a passionate, demanding, focused engineer who maintains high standards for himself and his team. In the right environment, Alex could blossom as a leader and succeed as an entrepreneur."  
De Novo supported Alex with a $200,000 investment in Loma Vista. Although a modest investment for a VC, De Novo was still able to own a substantial stake in the company. And with two board seats, De Novo could closely monitor the company's progress and influence management thinking when needed. With the money, Alex and his investors hoped Loma Vista's product development effort would accelerate and reduce the company's time to success. Unfortunately, that was not the case. 
About ten weeks after De Novo's investment, Alex's team hit a product development roadblock. The product did not work as expected. Most early generation disruptive products need multiple iterations. This came as no surprise to the investors. However, in Alex's mind there was no remedy to the product's deficiencies. He had tried to no avail. While the fundamental engineering principles remained valid, the device failure was due to an unanticipated and insurmountable negative interaction between the device and the tissue it was meant to navigate. 
Supported by his team, Alex made the difficult decision to halt development and regroup as a company. Alex would later say, "Successful people are really persistent. They'll beat their heads against the wall again and again, and that can lead to a real breakthrough. But, sometimes being successful is about having an understanding of when it might be necessary to move on."
____________________
Alex was not defeated. He had some money left. With the remaining funds, Alex huddled his team, took stock of the company's capabilities, and tried to plan a future. Coming out of those deliberations, the team concluded they were good at working with novel materials to produce medical inflatables - devices utilizing air pressure to change shape after insertion into the body. What they needed was to quickly identify a specific product and market to enter. And they had to prove they could build it. Otherwise, their investors might call it a day and fold the company. 
After careful study, they concluded the first potential application of their new inflatable technology platform could be an existing, high volume spine procedure, balloon kyphoplasty. It was a large, fast growing market with one major player, Kyphon, a division of Medtronic. Medtronic had recently acquired Kyphon for close to $4 billion, lending credibility to Loma Vista's projected product value. 
Alex decided his company would go ahead and propose a pivot to the new business strategy, while leveraging its prior learning and core technology. Alex knew pivoting a company like this was a legitimate strategy, but it was not common in medical devices. It was fraught with risk, and would require additional funds. The key question for Alex was: how would his investors react?
"Pivoting," Joe said, "was not often seen in the life sciences. However, I knew it was doable. As with everything he does, Alex did a deep and thorough analysis to demonstrate to me and my partner, Jay, that the proposed pivot was not only doable but, given the circumstances, a smart and pragmatic change of strategy and direction."  
The team cleverly planned to leverage existing assets. They proposed a new and innovative materials science product platform which could eventually be put to use in multiple applications beyond Kyphoplasty. The board agreed with Alex's new approach, and led a modest $1.1 million round with existing investors. Alex, once again, began to execute the plan. Within twelve months, his team built a product superior to that of the market leader. 
Right as Loma Vista reached its product development goals and began their commercialization efforts in 2012, the kyphoplasty market suffered a significant downturn. A leading medical journal challenged the efficacy of the procedure against traditional treatments. The ensuing debate was loud and costly and caused significant industry headwinds. A new, small startup company was in no position to weather this storm. Loma Vista had a serious problem.
Moving quickly, Alex proposed a second pivot as yet another means to find a market for their materials expertise and drive an exit for investors who were again confronting the very real risk of company failure. And for lead investors Joe and Jay, their credibility and judgement in steadfastly supporting Alex and the company could legitimately be challenged by their partners and other investors. Compounding the challenge was Loma Vista's need to raise yet more funding should it choose to pursue this second pivot. While still modest, DeNovo's investment had grown. The partners had to consider the opportunity costs of maintaining and extending their support of Loma Vista. The question before them was, "Is this the time for investors to throw in the towel, or could they find a way to achieve even a modest return for investors?"
____________________
The new pivot was to focus the company on the nascent but growing heart valve replacement procedure. This was a potentially exciting market, but at the time it had a relatively modest total addressable size. Alex took his usual deeply analytical approach when broaching the subject with investors. According to Joe, "Alex came to De Novo with indepth research demonstrating multiple examples of successful and pretty dramatic pivots by other companies. The list was extensive, and a fascinating read. For example, Alex pointed out that the blockbuster drug Viagra was originally designed to treat hypertension, when users noted an obvious side effect. He also felt the percutaneous heart valve market was ready for growth and would provide multiple opportunities for exit."  
So it was time to make a choice. They could either embrace or reject another pivot. Things were uncomfortable, but there were key differences in this proposed plan relative to the previous pivot. Certain board members, especially Chuck Love and Joe's partner Jay Watkins, had a deep understanding of this heart valve market. 
Jay had served as head of business development at one of the world's leading cardiovascular companies, Guidant Corporation. Chuck spent many years working in the cardiovascular market. Furthermore, Chuck and Jay had long standing relationships with key industry leaders and potential strategic partners. These connections could, and ultimately did, prove vital in helping Alex get to know the key industry players. 
The proposed Loma Vista product would be a key accessory for a pioneering procedure. The product enabled a surgeon to perform heart valve replacement surgery through a small incision, without having to penetrate the chest wall as required by the then current standard of care. This type of surgery was a small, emerging, yet fast growing market with enormous potential. The tool Alex wanted to develop would simplify the procedure and lead to less trauma for the patient. The key to the tool was a flexible composite balloon which would inflate after being inserted through a small incision to provide access to the repair site. By removing significant surgical risk and effort, this new product reduced costs and recovery time.  Alex believed it might very well accelerate the growth of the heart valve replacement market. Importantly, the Loma Vista team knew the target market was squarely in the sight of multiple  large medical device companies, all of whom were potential acquirers. Several of these companies could ill afford having the Loma Vista product get in their competitors' hands.
The team felt they had a strong value proposition and wanted to move forward. Their product provided the surgeon a tool to perform a faster, less traumatic procedure, one much easier for the patient to tolerate. They would position the product in the heart valve marketplace with new and powerful messaging, " The True Balloon-Truly Precise, Truly Tough, Truly Fast, Truly Better." For surgeons and for industry leaders, the positioning statement seemed to say it all in an accurate and meaningful way. 
Alex met with his board. Once the board had time to absorb the new idea and the scope of opportunity it represented, there was enthusiastic support for his proposed pivot. Of course, courage and confidence in the pivot were enhanced by the reality that the alternative was to close the company. 
However, patience was wearing thin. After nearly four years, the company had raised meaningful funds, approximately $3.5 million. To move forward, the board encouraged Alex to focus resources on building to an exit. They directed him to engage early and often with industry leaders to test and validate the company's thinking and to engage the board in this process. The board was aware that while the company had been floundering, the device market had changed. Jay Watkins commented to the board, "There is carnage out there. Companies are dying, getting nothing. It is a tough market, but I believe we can make something happen here." 
The board challenged Alex and his team to: 1) determine how much money they needed to get the product done, 2) get the product into the market on a limited basis to prove its efficacy, and 3) get to an expeditious and financially attractive exit. The board didn't give Alex an open ended invitation to build a big company. Rather they instructed him to build a saleable asset.
Given the board's mandate, Alex proceeded without delay. The new money helped to complete product development and design an efficient, scalable manufacturing process. Joe said, "After four years of effort, it felt like we were putting lipstick on a pig. In other words, Loma needed to look good. The company had limited capital to reach key milestones and we needed everything to work when potential acquirers came calling."
As soon as Alex refocused the company on the heart valve market, he began reaching out to potential partners and acquirers, introduced to him by his well connected board. By the end of the process, he had spoken with fifteen different companies. From the discussions, it was clear that several of these companies looked at the product not only as an opportunity, but also as a potential threat if a competitor acquired the technology. It was those vulnerable companies on which Alex focused his effort. Other potential acquirers took a lower priority, including the market leader who, while not dismissive, clearly suffered from a 'not invented here' syndrome.  
It was a long, exhausting process. But Alex was determined to make it happen. Loma Vista received three offers, all from companies in the threat/opportunity category. The board felt that any of the offers could be the basis of a solid transaction. After much back and forth, the company reached an agreement with CR Bard, a large and respected public company.
The board knew it had the best offer it was going to receive, but it came down to Alex and what he wanted to do. The board knew they could not sell the company without the CEO's support of the deal. This was Alex's first experience as an entrepreneur, a CEO and company leader. He hated to give that up and walk away. But he felt loyalty and gratitude toward his investors and to the team who helped him reach this point. Alex said, "I have seen things crumble, and I always vowed to take something reasonable and not be too greedy, particularly as a first time entrepreneur."  
Alex knew an attempt to hold out and increase shareholder value would be very high risk and involve the investment of a lot more time and money. The immediate offer would be a very good financial outcome and investors would be rewarded with a nice return on their capital. Alex wisely chose to take the deal. 
Alex is on to his next startup, a different man, a wiser man and of course, a wealthier man. The Loma Vista experience was a classic case of the board pushing management to focus its activities on what was necessary to drive an exit, which at that time, was essential. Key board members dedicated their time to providing Alex guidance and counsel. Alex focused on the critical tasks needed to deliver a financial return to his investors. This included opening doors to key decision makers in major companies in the industry segment as well as sage and engaged counsel on the entire negotiation process. The end result was an expeditious and successful exit. Part of Alex was tempted to hold out for more. But, with coaching he came to understand the importance of not letting perfect be the enemy of good.
Interested in reading more stories about key startup themes and lessons learned? View the entire collection here in The Seraf Compass or purchase the book on Amazon in paperback or Kindle format.