Note: This article is part of an ongoing series on Board Directors. To learn more about their roles and responsibilities, download this free eBook today Director's Guidebook: How to be an Effective Board Director in Early Stage Companies or purchase our books at Amazon.com.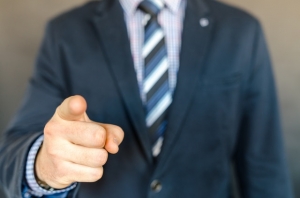 In our previous article on recruiting new board directors, we discuss the importance of adding key skills to your board. Most early stage companies have a 3 or 5 member board. It's not unusual for one or two of these board seats to remain unfilled after a company raises an early round of financing. It is important to make sure all board seats get filled. Given the importance of having a broad range of skills on your board, it can be tempting to shop around forever for that perfect independent director. Don't fall into this trap… try to fill any open seats in a timely manner.
Download the Board Director Recruiting Guide >>
We developed this guide to help you evaluate your current board's experience, skillset and diversity. From this starting point, you are able to evaluate potential board candidates and see how they might fill key gaps on your board. We arranged this guide with three core areas in mind:
Experience: Does your board have directors who have been a CEO in a startup and been on the board of a startup? Do you have industry experts on your board who can make important introductions to customers, partners, etc? Is there a board member who can act as a mentor to the CEO and help her with some of the tough decisions all CEOs have to make? And finally, does your board know what it takes to drive the company to an exit that will increase shareholder value?

Skillset: This section speaks to the job related skills of your board members. You want to make sure that you cover the important departments in your company. So for example, with an enterprise software company, you want to make sure you have skills on your board with direct sales, business development, marketing and product development. For a healthcare company, you will need to add skills in regulatory and reimbursement. And, all companies will need directors with strong financial skills.

Diversity: The importance of gender and racial diversity on boards is an area that has undergone increased study over the past few years. Reports from a wide range of organizations (report1, report2, report3) show improved performance at companies with diverse boards. We believe this is a key component in building a great board, and so we highlight its importance in our guide.
After you download the guide, start by filling out the capabilities of your current board. By looking at the colored ratings, you will see quickly where you have weaknesses on your board. Use these weaknesses to compile a list of key criteria for the candidates you are interested in recruiting. If you do a good job on recruiting, you should see improved performance of the company in the near future!
For a more in-depth discussion on early stage company board issues, download our companion eBook: Director's Guidebook: How to be an Effective Board Director in Early Stage Companies or purchase our books at Amazon.com. 
To access additional resources and download more templates, view our entire Director's Guidebook Series and Startup Board Dynamics Series.