This article is the fifth chapter of The Entrepreneur's Journey, a collection of stories about startup companies and the entrepreneurs who built them. To continue reading about key startup themes and lessons learned, check out the entire series here in The Seraf Compass, or purchase the book on Amazon in paperback or Kindle format.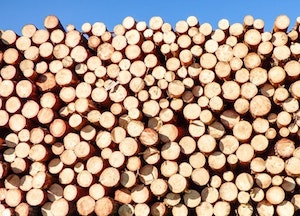 Watching your family lose their home to entrepreneurial failure would scare a lot of people right into a conventional non-entrepreneurial career. Not Jon Strimling. The son of a semiconductor equipment entrepreneur, and the grandson and great grandson of entrepreneurs, he'd grown up around entrepreneurship as a way of life. Jon saw first hand the empowerment that comes with entrepreneurship.
Jon entered college just before his family was hit with financial ruin due to a financial setback of his father's. That experience was sobering in terms of the volatility of entrepreneurship, but Jon was not scared away from entrepreneurship. Jon viewed the financial setback as a challenge he needed to tackle. To him it was just a question of how cheaply he could live and how fast he could rack up academic course credits using his merit scholarship and part-time earnings before his modest college savings ran out. Jon lived in a fraternity because it was the cheapest rent he could find, and added as many extra courses as the registrar would allow. After a grueling sprint, he graduated with a degree in engineering in less than three years, including spending a year in the university's required work co-op program. 
Jon did not immediately begin his work life as an entrepreneur. He had a fascination with manufacturing and wanted to get some experience first. After two years as an engineer at GE's aircraft engine division, Jon enrolled in MIT's Leaders for Manufacturing Program, an innovative dual degree program funded by some of the largest and best known companies in the world.
Given Jon's background in technology and operations, the MIT program led him to a role with an investment firm, American Industrial Partners. The firm placed him in multiple companies requiring help in operations and technology. First, Jon took a job implementing improved financial systems at the Sweetheart Cup Company, a manufacturer of paper cups. This was the first of three experiences with wood and paper related products. Then, Jon took a job leading the launch of synthetic extruded wine corks, a technology that now, twenty years later, is the dominant synthetic cork technology. After that, Jon worked at DEKA Research & Development, the Manchester, New Hampshire-based development lab of one of the country's best known entrepreneurs, Dean Kamen.
The work for Dean Kamen led to Jon's second experience with a wood fiber related product. Kamen asked Jon to explore commercial manufacturing feasibility for one of his research projects, a confidential and proprietary method for efficiently extracting energy from wood pulp. The need for inexpensive and renewable energy sources exposed Jon to the virtues of wood pellets. These manufactured fuel pellets stoked Jon's curiosity. After five years with DEKA, he left to take on a senior growth and development role at New England Wood Pellet. 
It was at this point, after a few experiences as an employee, that Jon's entrepreneurial drive came to the forefront. After some research, planning and discussions with NE Wood Pellet's CEO, Jon worked to create and spin out an independent eCommerce sales and distribution company that could drive distribution of the manufacturer's pellet output. As the founder and CEO of WoodPellets.com in 2006, Jon gained valuable entrepreneurial chops, including raising venture capital and private equity, and experiencing his first startup success. Things got tough during the financial crisis in 2008, but Jon righted the ship and, after a good six year run, stepped away from the company in 2012. 
____________________
A third wood fiber-related business soon came knocking. Because of the decline in US newspaper circulation, an installer of cellulose insulation in Maine began to worry about the diminishing supply and increasing cost of recycled newsprint. As the production and recycling of newsprint steadily dwindled, the insulation industry that flourished by recycling newsprint into building insulation was in trouble. Raw material costs were going up, and quality was going down. The quality drop was due to single stream recycling which put more impurities from other materials into the paper waste stream. This was giving the cellulose manufacturers cost and supply headaches and giving the insulation installers big problems with cost, dust and clogged machines.
This local installer, in collaboration with the University of Maine, hired a research team to see if they could find a solution. Before long, their research zeroed in on cardboard. Unlike newsprint, recycled cardboard was a substance whose supply was growing daily due to the growth of eCommerce. So, if they could find a way to make insulation out of cardboard, their supply problems would be solved. 
After a good deal of experimentation, the research team figured out how to use a pulping process to break down recycled corrugated cardboard to replace some or all of the newsprint with cardboard fibers. The installer and his colleagues had formed a predecessor business to commercialize the technology, but they were unable to get any funding or commercial traction. Seeking someone to lead their efforts with fundraising and commercialization experience, the team was referred to Jon as a potential CEO. Jon soon formed a new commercial company called CleanFiber to commercialize the idea. 
When Jon was asked to take a look at CleanFiber, his first reaction was to roll his eyes and think, "Oh, no, not another wood pulp company." His preference was to expand into a new area with new opportunities for learning. But the match with his skills and experience along with the market opportunity were just too good to ignore. Jon said, "There weren't a lot of professionals who had rapidly grown companies in the wood fiber industry." 
____________________
Jon dug in and, based on his early research, quickly became bullish on the opportunity. The first question in his mind was would the market accept this cardboard based product? "I did diligence on the technology, and I did diligence on the market," Jon said. "The first call I made was to the largest buyer of insulation in the country. I talked to an executive there I had known for ten years about cellulose insulation. They wanted to build a plant in the Northeast themselves but couldn't due to a shortage of paper. At that time, I did not tell him about the cardboard idea, but I said I had the fiber aspect covered. He said if I can get fiber and make an equivalent quality product, I should build the plant and he would order millions worth of product from me. This was how my first diligence call went."
Shortly after that call, Jon made a less encouraging discovery. Preliminary research told him he could deliver an equivalent product, and do it for a better price. But when he attended an industry conference to research competitors, he realized the CleanFiber founders and research team at the University of Maine had over estimated the cost advantage built into their original plan. This was a crushing blow, and Jon had to think long and hard about whether the business was even viable.
Jon knew production costs had huge implications for both the customer and the company itself. With higher costs and lower margins, the company's capital needs were going to be higher, and the financial returns on invested capital much less attractive. This meant Jon would have difficulty raising needed financing to build his company. Perhaps more importantly, without the ability to price aggressively, achieving customer adoption was going to be much tougher. 
Jon knew the importance of speed. "Rapid customer adoption was the whole ball game in building a growth oriented business. Even when things are going well, they take longer than you expect. But if there's any kind of friction in adoption, you can double the timelines. If our product is easy for people to adopt, if it solved the problem immediately for them, that was going to allow us to build the company much more quickly than if we did something more complicated. I've always said you can build a business from one 'if' but not two," said Jon.
Recognizing from the outset he had to make it a no brainer for customers to buy his product, Jon said, "We had to be equal to or better than the competition on literally every metric. Because if you are, there can be no objection. For example, since our product is superior, in theory we should get a higher price for it. Our investors ask why we don't price our product with a premium to the competition? And my answer is: it's all about the speed of adoption. As soon as you put any hurdle in front of a customer, they can bellyache. 'Oh well, you're five cents higher than the other guy.' If the customer is bellyaching, you're going to slow down your sales process dramatically."
Once he recognized the cost problem in his business model, Jon immediately pulled out of investor meetings and put fundraising on hold. But, he was not ready to give up on the company. By then he'd had significant career experience wringing cost and inefficiency out of manufacturing operations. He thought he might be able to find some improvements. And he knew he'd gotten through some lean times as a scrappy college student, so he figured he could get through this as well. Jon said to his team, "Even though we're not financially attractive to investors today, we are eligible for some good grant opportunities while we see if we can further develop the technology to be fundable." 
It took two long years of very lean living and taking other work to pay the bills. Eventually they found enough manufacturing, operational and supply chain savings to not only get back to cost parity, but to give them a meaningful cost advantage. "I built a business model and negotiated agreements with suppliers that gave us operating cost leverage. We also improved capital efficiency by leveraging equipment that other people already owned. And that made a huge difference in the business,"  Jon recalled with pride.
____________________
Achieving cost parity was a big win, but Jon knew cost parity wasn't the only customer objection he had to overcome. His experience taught him product-market fit was about more than just price. He knew his business model had to be a fit for the customer as well. In Jon's experience, you have to meet customers on their terms. "With product-market fit you think about every facet of the business. We tried to structure supply agreements with our suppliers that look exactly like the way the supplier is dealing with every other customer of theirs," Jon said.  "Everywhere we could we took out friction. The fit isn't just about the product. It's about the business model. If we can deal with them in the manner they used to deal with their suppliers, that's better."
Product design was a focus as well. Jon recognized the importance of good design in finding the product-market fit. And by design it is more than how the product looks. It is how the product works. At first thought, one might assume there is not much scope to change the design of a standard dimension, 25-pound bale of cellulose insulation. But Jon and his team spent months interviewing customers to understand their frustrations with the existing products. He knew he had the competition beat on dust and machine clogging. But by listening to the customer, he learned of another huge opportunity to design and deliver a better fit.
"To date we've done well over 100 customer interviews," said Jon. "But early in the process, after maybe 40 or 50 interviews, we discovered the packaging was very important to installers. They're very frustrated when they buy from the competition. Our customers have a guy in the truck, and he throws the product down to a guy in the driveway. And when they inevitably burst open, they have a mess on their hands. Product-market fit is about talking to people who go onsite and seeing what's actually happening. We realized, wow, the bag isn't just a label. It's part of the product that has an important function in the field. And so we're using better bags than most of the competition because it matters to the customer. We want to take as much hassle out of buying from us as possible."
Careful attention to solving the customers' problems and knocking down barriers to adoption, means fast and friction free customer adoption. Jon said, "So when a customer adopts us, all of a sudden the bags don't break, their hoses don't clog, and their equipment doesn't need to be cleaned out multiple times during a shift. And all of a sudden they are not dealing with dust. They're paying the same amount to cover more square feet than they can with our competitors' products. It becomes an absolute no brainer. If you want to scale a business rapidly, then the challenge is how do you get to the point where it's an absolute no brainer like this? You want the sale to be that easy."
Customer psychology also plays a role. Part of what makes Jon good at finding product-market fit is his natural empathy for the customer. He makes sure to avoid highlighting that CleanFiber was a new player in the market. "If you look at our website it doesn't say anything about a new product. We're not advertising new products because of that reason. And we are paying attention to the color of our cellulose. We could have launched a cardboard brown cellulose. But we take care to make sure ours is gray because everybody else's product is gray. We didn't want to do something that looked markedly different than what was out there," Jon said.
____________________
Customer psychology involves more than product and marketing. Treating customers respectfully and allowing them to root for you can play a big role in generating customer loyalty. People want to give their business to the vendors they like and enjoy doing business with. 
Jon understood this from the start and took pains to relate to his customers. "Cost is a factor, but hassle and the emotional response of the customer matters too," said Jon. "When you take the hassle out of people's lives, they notice and appreciate you. The difference between CleanFiber and the competition is we're much more responsive. Sure, we are lower cost, but we use some of our cost advantage to be higher touch. We offer customer support in an industry where most people try and automate everything. This approach builds customer loyalty by building relationships with customers. And in today's world that's so rare it got us a lot of attention and loyalty."
This focus on customer psychology can be extended to how you sell the product. In CleanFiber's case, Jon experimented with getting out and cold calling customers on job sites. "At times we showed up with a pallet of product and tossed bags to them out of the back of a rented truck," said Jon. "They're thrilled with us because we have a personable sales rep who is working with them and explaining what we do. Something like this never happened to them before. We ask them if they want to check our product out, and of course they say yes. So we hand them bags of products. People respond because it's so different than getting the 47th email from some random company. They respond to the respect and the outreach."
From operations, to design, to marketing, to sales and customer support, Jon relentlessly engineered friction out of the customer adoption process. Is it possible to precisely quantify the impact of reduced friction in the process? Probably not, but it is clear in the case of CleanFiber it played a hugely important role in the company's early traction and ultimate success. Jon's instincts and the efforts he took should serve as a lesson to other founders. No matter what you sell, you should look for ways to make the customer comfortable with your product, you should allow them to buy in familiar ways, and your distribution should work the way they are used to. It's a physical constant. Friction slows things down. Remove friction for your customers and your business will grow as fast as Jon's bales fly off the trucks.
Interested in reading more stories about key startup themes and lessons learned? View the entire collection here in The Seraf Compass or purchase the book on Amazon in paperback or Kindle format.