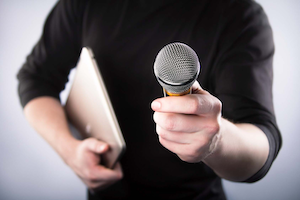 One of the best parts of working as a member of the Seraf team is interacting with and learning from its global customer base and community. Seraf's users come from countries spread across 6 continents. They all have much in common in terms of their fascination and passion for early stage ventures. But they also have different and sometimes unique perspectives. From prevailing norms in their region, to new ideas and smart practices for putting capital to work, Seraf's customer base is full of fresh and different approaches to startup investing. 
Given how much this global community has to share, we decided to create a profile series on The Seraf Compass giving these interesting perspectives some of the attention they deserve and sharing the wisdom with our large readership. The profile series is currently focused on four different kinds of early stage investors:
Woman Investor Series
The woman investor series profiles pioneering female early stage investors who, while still very much a minority in their space, are making a big mark on the early stage world and bringing a much-needed broadening of the investor base. Not all of them focus exclusively on female founders, but many do, and by doing so they are helping to address the significant gender funding gap we still see in today's market.
Impact Investor Series
The impact investor series profiles investors who are not only looking for financial returns but also trying to maximize the positive societal impact of the capital they deploy. Today's impact investor is increasingly unwilling to accept concessionary returns, so the complexity that they manage in dealing with a very diverse deal flow, as well as measuring and balancing both impact goals and financial metrics, makes their job especially fascinating.
Family Office Series
The family office series looks to shine some light on the often mysterious entities in charge of directing the pooled assets of one or more families. Family offices in one form or another have been around for a long time. They have typically focused the majority of their assets on later stage and lower risk investment classes, but a new breed of family office is allocating larger slices to early stage and doing the work necessary to foster success in this class of entrepreneur.
Fund Series
The fund series spotlights interesting smaller funds which are supporting the startup community in a variety of ways. These microfunds often have slightly different LPs than a typical large fund. Their GPs tend to be unique as well, knowing that putting capital into companies at the earliest stages not only takes a lot of work and a lot of patience while a company develops over the years, but also a pretty high tolerance for risks and for ups and downs along the way.
 
We hope you enjoy these series of profiles and find in them ideas, insights and inspiration that you can latch onto and apply to your own early stage investing. When we pool knowledge and share smart practices, together we can amplify all of the positive outcomes in our collective communities. 
We will continue to add profiles to this series on a regular basis, so check back frequently, and of course, even if you are already a subscriber to The Seraf Compass, you can always keep your finger on the pulse by following Seraf on LinkedIn and Twitter.