This profile series is part of a larger series of interviews with interesting early stage investors, including women investors, impact investors, and small funds. You won't want to miss the whole interview series.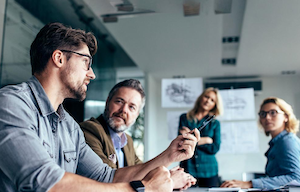 Early stage investors come in many different shapes and sizes, which is why Seraf has created a series of interviews profiling family offices to shine some light on the often mysterious entities in charge of directing the pooled assets of one or more families. Family offices in one form or another have been around for a long time. They have typically focused the majority of their assets on later stage and lower risk investment classes, but a new breed of family office is allocating larger slices to early stage and doing the work necessary to foster success in this class of entrepreneur.
These family office investors share their perspective through written responses to an array of thought-provoking questions. Their valuable insights will pique your interest as they share their investing experience and words of wisdom. 
Learn where their best deal flow comes from, whether they are active or passive investors, and what portion of their portfolio they allocate to early stage investments. Find out which qualities they look for in a startup founder and what they see as the key drivers of success when investing and driving returns. If you're looking for guidance, tips and war stories to improve your investing process, then we hope you will enjoy these interviews and the valuable insights these impressive family office investors share.
We will continue to add profiles to this series, so check back, and of course, even if you are already a subscriber to The Seraf Compass, you can always keep your finger on the pulse by following Seraf on LinkedIn and Twitter. 
To learn more about additional early stage investing topics, check out our other series of articles.