Note: This article is the second in a series of interviews highlighting the work of interesting female investors.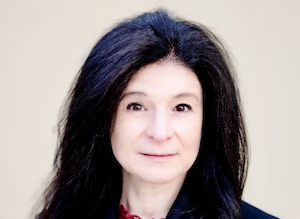 Gina Tedesco is Managing Member of Amala Ventures, which invests in early-stage companies with diverse teams and innovative and disruptive technology in the USA and Brazil. She is also a Managing Director and NJ Chapter Lead of Golden Seeds, a national network of angel investors dedicated to investing in early-stage companies founded and led by women and a member and board trustee of Jumpstart NJ Angel Network, a private, member-lead, angel group that invests in early-stage technology companies in the Mid-Atlantic region.
Gina, thank you for participating. How long have you been investing in early stage companies and how did you first get started? 
After working overseas for a global pharmaceutical company, I took the plunge and co-founded and sold three startups and went on to teach entrepreneurship at Fairleigh Dickinson University as an adjunct professor. I met a few successful New Jersey angels in 2009 and started dabbling in early-stage investing. I joined two angel groups, Golden Seeds and Jumpstart NJ Angel Network and before I knew it, angel investing was my fourth startup venture, Amala Ventures.
Looking ahead in early stage investing, what are you most excited about? What keeps you up at night? 
Woman owned businesses receive about 2% of investment from venture capitalists – gender diverse teams receive about 12% so 86% goes to all male founding teams. For women of color the amount of dollars invested are even more abysmal. So, I would say that unconscious bias keeps me up at night.  
On the flip side, there is an increased awareness that there is a tremendous problem with inequality in venture funding for women and underrepresented minorities. There is a new wave of opportunity and the fact that I can play even a small role in improving access to capital for all is both humbling and thrilling.
Do you have an investing thesis or a focus on any particular type of founder, business model or industry? Are there particular kinds of startup companies you steer away from? 
Yes, but it is not static. My thesis is ever evolving but the common thread, even if I did it unconsciously in the beginning, is that I always focused on diversity in all its forms, gender, geography, culture. Team is the most important to me and I only invest in companies that include at least one-woman founder.
Do you consider the type of investing you do to be "impact investing"?
I think in the broad sense of the definition my investment activity can be considered impact investing. We need to tackle big problems in so many areas i.e., health, climate, technology and it requires all of our collective brainpower to find solutions to these big problems. Discovery and innovation typically come from people and places that are often overlooked so I tend to look for opportunities in those places.
Where does your best deal flow come from?
Angel investment is a team sport. My best deal flow comes from people that I know.  Being connected to Golden Seeds, Jumpstart NJ Angel Network and our Brazilian venture company, ACE, gives me access to many points of contact in both my local community and borders beyond, so the best deals typically come through one of these networks of colleagues and friends.
How do you know a great entrepreneur when you see one?
To me it is much easier to solve the thorny scientific and technical issues. It is usually the people problems that are much more complex and more difficult to overcome and tend to derail a business. A successful entrepreneur is self-aware. They know what they know and what they don't know. This comes through in how founders interact with investors, as well as their team during the due diligence process. You need to be tuned in to pick up on that signal for potential "greatness". 
Can I ask you to speculate on what makes you good at what you do? Is there a particular experience or set of experiences in your history that you feel especially helped prepare you to be an early-stage investor?
Many times, in my career, I found myself as the only woman in the room. I excelled at math and science in grade school. I started working as an engineer at a time when there were few women in the field. I had the opportunity to work overseas in both France and Brazil. I was on the other side of the table having started 3 ventures. Investing is frustrating with uncertain outcomes. There is no set formula or right answer, but I am a strategic-thinking, curious extrovert who loves problem solving, so I think the challenges of early-stage investing are what I find most engaging.
Do you think your gender influences how you approach investing? If so, can you tell us a bit about how?
I don't think it is about my gender but more about my experiences, background and self-awareness that influences my investing. 
Are there some portfolio companies you are especially proud to be working with or simply would like to highlight?
Although I've traveled around the world, I am a "Jersey Girl" born and bred. It is always rewarding to support women led companies in my own backyard. I recently invested in SunRay Scientific and Roar AR / PerformLive.  They could not be more different in terms of market, technology and approach. The thing is they both have incredible women founders who have built first class teams based in New Jersey to solve big and interesting problems.
If you could give entrepreneurs one piece of advice about working with you, what would it be?
Be authentic.
Stay tuned for additional interviews as The Seraf Compass continues to profile interesting women investors, impact investors, small funds, and family offices.