Note: This article is the seventh in a series of interviews highlighting the work of interesting female investors.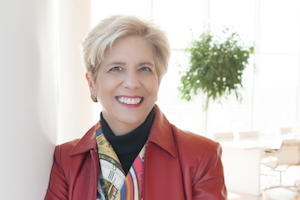 Elaine Bolle is an active angel investor, board director and advisor who has led domestic and global organizations from start-ups to $750M+ enterprises. She has built and successfully exited several early stage venture backed companies. She currently focuses on early stage entrepreneurial ventures serving on several boards including RTP Capital Associates in North Carolina; the Angel Capital Association, the Council for Entrepreneurial Development, a Triangle based ecosystem for entrepreneurs and investors; and Seal the Seasons, a privately held local frozen food company.
Elaine, thank you for participating. How long have you been investing in early stage companies and how did you first get started? 
I started investing in early stage companies over 18 years ago after a successful career first leading Fortune 500 companies and then as a venture-backed entrepreneur. After I decided to step down as an entrepreneur (when my last company was acquired), I wanted to stay involved and pay my success forward by helping other entrepreneurs. My first investment was an outgrowth of my involvement in a company as an advisor. The company was in healthcare payments which leveraged my payments expertise. Although it took over twelve years, it was a very successful investment.
What made you first want to do this work? 
I believe innovation is essential to the growth of the economy. Having spent most of my career building new businesses, I wanted to do everything possible to encourage, support and invest in early stage entrepreneurs, especially women, to help them raise the capital they needed to grow.
I was often the only woman in the room and well aware that women entrepreneurs were having a more difficult time raising venture capital. I thought other women could benefit from my experience. I also thought it was important for women to see other women as investors. Investors tend to invest in entrepreneurs that are similar to them. I wanted women entrepreneurs to have a friendly face in the room.
Last, but certainly not least, I wanted to make a strong return on my investments. I do not invest in early stage companies as a philanthropic act, I have seen the strong returns that can be generated and wanted to benefit from this asset class.
Looking ahead in early stage investing, what are you most excited about? What keeps you up at night? 
I am most excited by the growing diversity and reducing inequity in early stage investing. Women are now raising $.93 for every dollar raised by men according to the 2021 Angel Funders Report. Black entrepreneurs are also increasing their share of early stage investments. I am also excited by the innovations particularly in healthcare using new technologies. 
On the downside, I am concerned that early stage valuations are increasing. I believe, given the long road from initial investment to a successful exit, that initial valuations – seed, Series A - are critical to long term success. Having too high an initial valuation can really hurt a company in later rounds. I am also concerned that Latino and other under-represented entrepreneurs are still not receiving the investments at the same rate as traditional white male entrepreneurs.
Do you have an investing thesis or a focus on any particular type of founder, business model or industry? Are there particular kinds of startup companies you steer away from? 
Everything I invest in now has to have a double bottom line—in addition to having potential for a strong financial return, the business has to help make the world a better place; addressing some need that will improve society. In initially reviewing investment opportunities, I try to target companies that fall into the three following categories: 1) underrepresented entrepreneurs—women and people of color, 2) companies addressing needs of the bottom 90% of society, 3) companies that are addressing issues in education, inequality, healthcare and the environment.
Do you consider the type of investing you do to be "impact investing"?
Yes. I hope every investment I make will help make a positive difference in the world. There is a basic tenet in Judaism that one must strive to practice "Tikkum Olam", repair the world. My early stage investing plays into that.
Where does your best deal flow come from?
My deal flow comes from many sources so it is hard to identify the single best source. The most rewarding ones come from my personal engagement with entrepreneurs, either through local mentoring programs or universities, and strong referrals from other trusted Angel Capital Association angels with whom I have invested in the past.
Do you have set expectations for founders on how they should lead their teams and communicate with their investors?
Founders need to be good leaders. That means being honest and transparent with both their teams and their investors. They should strive to hire people smarter than themselves with diverse perspectives and the skills to accomplish the required tasks. In dealing with investors, the guideline should be Good news fast; Bad news faster. 
What are the top 3 qualities you look for in a startup/start founder?
1. Intelligence. 2. Leadership ability. 3. Drive.
How do you know a great entrepreneur when you see one?
A great entrepreneur has both a fire in her/his belly and mind that are focused on solving a real problem. They have the knowledge to know what they know and what they don't know and the drive and tenacity to make something happen. 
Can I ask you to speculate on what makes you good at what you do? Is there a particular experience or set of experiences in your history that you feel especially helped prepare you to be an early-stage investor?
I think my success as an early stage investor is driven by the fact that I have had virtually every seat at the table—I have the experience both leading Fortune 500 companies and start-ups. I have bought, sold, built, closed down and successfully exited companies. I really enjoy working in uncharted environments and have a high tolerance for appropriate risks. I invest with both my heart and my head. Hopefully as I share my experiences and my mistakes, I can help my portfolio companies avoid my pitfalls.
Do you think your gender influences how you approach investing? If so, can you tell us a bit about how?
Absolutely. I try to be more tolerant of ideas and approaches that are different from my initial reactions. I attempt to be aware of the unconscious biases we all carry (a contradiction in and of itself). 
Are there some portfolio companies you are especially proud to be working with or simply would like to highlight?
There are two companies I want to highlight:
Inclusively (www.inclusively.com). The technology-centered professional network and employment platform that connects job seekers with disabilities, mental health conditions, and chronic illnesses, to inclusive employers addressing both labor shortage issues and human dignity. 
One Digital Trust (www.onedigitaltrust.com). The digital personal legacy and estate planning platform targeting the 170M people who do not have a will or an estate plan. ODT addresses the inequity in generation wealth transfer making it easier for people to preserve their assets.
If you could give entrepreneurs one piece of advice about working with you, what would it be?
Don't be afraid to ask for help. Also, meet your commitments. 
What's the greatest advice you received about early stage investing?
Don't be afraid to ask questions. Work with other experienced investors. Angel investing is a team sport. 
What tips would you pass on to someone getting started in early stage investment?
Same answer: don't be afraid to ask questions. Work with other experienced investors. Angel investing is a team sport.
Stay tuned for additional interviews as The Seraf Compass continues to profile interesting women investors, impact investors, small funds, and family offices.