Note: This article is part of an ongoing series on Board Directors. To learn more about their roles and responsibilities, download this free eBook today Director's Guidebook: How to be an Effective Board Director in Early Stage Companies or purchase our books at Amazon.com.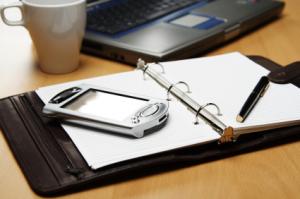 In previous posts we discussed the important role board directors can play in early stage, private companies. As an angel investor serving as a director, it is critical to know how to prepare for a meeting. In this article we talk about some do's and don'ts of board meeting prep - what CEOs should be doing in advance and how venture investors can make sure they show up ready to maximize their time.                
Attributes of Great Board Prep:
Attributes of Inadequate Board Prep:
CEOs/Board Chair should connect with directors in advance of the meeting – This is important for several reasons. First, getting consensus on the key strategic areas of discussion is important for a well-run meeting. Strategic discussions should focus on tough issues that the company faces. Second, while votes are formalized and recorded at the meeting, it is often very important for critical decisions to be discussed and analyzed in advance.           
Board materials should be sent out early – You don't want directors reading your handouts at the meeting. Most board materials are focused on company status (e.g. financials, sales pipeline, etc). Good directors will have time to review board materials that are sent out several days advance.
Meetings should be in person whenever possible – For out-of-town or busy board members, it can be difficult to attend meetings in person. It's not unusual to have half of the board dial in for the meeting. In general, this type of meeting does not work as well. As boards mature and their members know each other better, telephonic connections can work, but there is no substitute to in person participation.
Schedule meetings well in advance – For early stage companies, board meetings are typically held every 4 to 6 weeks. To ensure attendance at meetings, an annual board schedule should be circulated at the beginning of the year to make sure everyone is available. Also, having board dinners two or three times a year is a productive way to build strong working relationships on the board. When a board has some distant members, a company may schedule board meetings less frequently, perhaps every other month, and schedule monthly 60 minute update calls in the non-meeting months.                 
The Board Package – Board materials come in many different formats. For consistency sake, it helps to agree on a standard format that will be used in all board meetings. In addition to a brief outline on strategic topics, it is very helpful to report business performance based on Key Performance Indicators (KPIs). A management dashboard that highlights KPIs is an essential tool for evaluating company performance against targets in an objective way. It is very helpful for board packs to include the history of performance over the past year, a comparison of performance relative to plan and forecasts going forward. Spreadsheets are fine for financial data, but charts are a better visual tool for spotting trends and sparking discussion.                  
There are several items that most board packs have in common. You should typically expect to find three different sets of documents: 1) Minutes from prior board meetings, 2) Financials and 3) Slide deck with key strategic discussion topics and company status update.                                         
Practical Tips:                         
Want to learn more about the roles and responsibilities of Directors? Download this free eBook today Director's Guidebook: How to be an Effective Board Director in Early Stage Companies or purchase our books at Amazon.com.