Note: This article is part of an ongoing series on Board Directors. To learn more about their roles and responsibilities, download this free eBook today Director's Guidebook: How to be an Effective Board Director in Early Stage Companies or purchase our books at Amazon.com.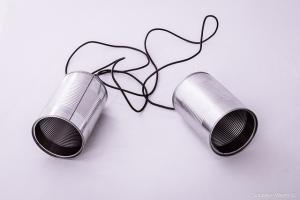 In our previous article Spade Work: How Early Stage Board Directors Add Value, we discussed some best practices which we gathered from both our personal experience of sitting on company boards, and from some very successful VCs, angel investors, and advisors. We laid out attributes of great board directors and areas where directors can help their portfolio companies be successful. In this post we've focused on another aspect of being an early stage, private company director: communication.
Attributes of Great Communication:
Timely – bad news should travel as fast as good news

Transparent – clear and concise info helps in making good decisions

Relevant – don't overwhelm with minutiae

Honest & Trustworthy – honest, realistic evaluation of circumstances is at the core of trust building

Focused on Company Positioning – regular reminders of up-to-date elevator pitch puts everyone on the same page
Attributes of Poor Communication:
Infrequent – turns board meetings into status update only meetings

Limit Investor Ability to Help – don't put spin on a situation and hide underlying issues

Insecure or Defensive – you are in the job, so own it

Focuses on Actions not Results – detailed activity recitations don't matter w/o results

Not knowing how long the cash will last – fastest way to a company's demise
CEOs who only communicate with directors at board meetings receive no value from one of their most important resources. The advice and value added between board meetings can be as important as the meeting itself. Directors should coach CEOs and help them improve communications to facilitate the decision-making process. CEOs should reach out to all board members and find out what information is of interest to them and what should be communicated on a regular basis. Without consistent communications, board meetings become update meetings for directors rather than a meeting for the company to garner value.
Timely – When a CEO wants help from a director, information needs to be communicated as soon as possible. For example, if a key employee is going to leave, a director might be able to change her mind if she hasn't already started the new job. If the CEO doesn't communicate early, the director can't help.
Transparent – Making key board decisions requires clear and concise information. Transparency means sharing the raw data as well as the short summary of why something happened positively or negatively. If a product delay is going to result in cash running out 3 months sooner than we discussed, the directors must be alerted.
Relevant – It takes a lot to operate a company. Directors do not need to know every single operational and management detail, because they are not members of the management team; their role is one of oversight, governance and advice. For example, directors may want to interview senior management and other key hires, but don't need to be involved with hiring a junior engineer.
Honest and Trustworthy – Trust is built with a consistent, steady flow of information. CEOs must be honest and realistic in their assessments. The flow has to go both ways. Just as a director should expect the CEO to give accurate information on the status of a sales pipeline, the CEO should expect the director will be honest about the director's ability to deliver on what she has promised.
Focused on Company Positioning – Directors may have an overall understanding of the key company messages but they many not be able to keep up with the constant subtle changes in company positioning which are some common as an early-stage company struggles to find product-market fit. CEOs should always provide directors with a simple, fresh elevator pitch to ensure they position the company correctly. The CEO should also assist the directors in communicating accurately and helpfully with the company's other investors.
Practical Tips:
Big decisions might be finalized at board meetings, but the key issues are often discussed and sometimes resolved at least in principle in advance of the formal decision made at the meeting.

Once every two weeks, the CEO should send out an email to all board members. The email should be at most a page in length using bullet points that outline major achievements, plans for the next week or two, and items where board assistance is needed.

It can be very helpful for one non-management board member to schedule a regular weekly call with the CEO to discuss the status update in more detail and act as a sounding board for the CEO. These calls need not be lengthy; 15 to 30 minutes should be enough in most cases.

Make sure all board members / investors are clear when the company will run out of cash. This is one of the single biggest issues they shouldn't be surprised about.
Want to learn more about the roles and responsibilities of Directors? Download this free eBook today Director's Guidebook: How to be an Effective Board Director in Early Stage Companies or purchase our books at Amazon.com.