Note: This article is the first in a series of interviews highlighting the work of interesting female investors.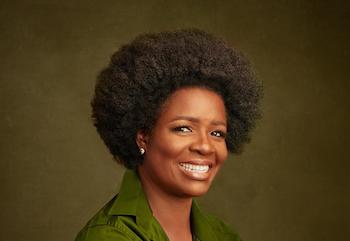 Yemi Keri is one of the foremost Women in Technology in Nigeria. She is the Chief Executive Officer of Heckerbella Limited, a Digital Transformation company, and the Co-Founder of Rising Tide Africa.
Yemi, thank you for participating. How long have you been investing in early stage companies and how did you first get started? 
It's been five years since my first investment as an angel investor. My first stint was in 2015-16 when I was introduced to the concept in the early days of Lagos Angel Network. It was pretty much monthly pitch days like that of Dragon's Den and I found it fascinating. 
Looking ahead in early stage investing, what are you most excited about? What keeps you up at night? 
The ecosystem has evolved over these few years and more networks are being set up on the Continent making funding more accessible to founders. Recently I have begun to worry about getting an exit. At the set up of Rising Tide Africa, our focus was to increase women's participation in angel investing and didn't drill down to factors like exits. Now it keeps me up.
Do you have an investing thesis or a focus on any particular type of founder, business model or industry? Are there particular kinds of startup companies you steer away from? 
My investment thesis is focused on female led/managed tech businesses in order to fill the gap in funding for these types of ventures. There is an estimated USD 42 billion financing gap for women in Africa today. Most women in Africa lack access to funding compared to their male counterparts. This led to me co-found Rising Tide Africa in order to help women get access to funding as well as to mentor them and make them investment ready. 
We are sector agnostic but are interested in fintech, healthtech, agritech, proptech, edutech, essential goods and services; sectors that provide a solution to a large population and make an impact. 
We do not steer away from any particular kind of startups. As long as they have a good and gender diverse team, and are showing traction, we are open to investing in them.
Do you consider the type of investing you do to be "impact investing"?
Yes, we have done a couple of investments I would consider impact investments. Bankly for instance is one of our portfolio companies that provides banking and other services to the unbanked in Nigeria. The company provides the unbanked with secure, decentralized, and convenient digital financial services. Emergency Response Africa is another company we have invested in that is building technology to connect emergency victims to first responders and hospitals in the community, ensuring they can receive proper care in minutes.
Where does your best deal flow come from?
We have founders who approach us directly for investment by sending their pitch deck via email or submitting through our website. We also have bi-annual deal days and referrals. We co-invest with other networks who bring great start ups from their pipelines. We partner with accelerators and incubator hubs for their pipeline after they train startups to become investment ready.
How do you know a great entrepreneur when you see one?
A great entrepreneur is one that has strong determination to succeed with a strong and assertive personality. We look out especially for entrepreneurs who have prior experience in the sector and are willing to take feedback. Two key elements I try to assess in a founder is their passion and integrity. 
Can I ask you to speculate on what makes you good at what you do? Is there a particular experience or set of experiences in your history that you feel especially helped prepare you to be an early-stage investor?
I guess my wealth of experience having worked in the technology sector of both public and private institutions has afforded me the opportunity and exposure to critically analyze companies and understand their strategies, drivers and goals. I worked with CEOs and was able to learn which attributes made them successful. I am a connector and match "needs to leads," so it was easy for me to find my place in the angel investment ecosystem.
Do you think your gender influences how you approach investing? If so, can you tell us a bit about how?
Yes, gender influences my approach to investing. Over time, I have noticed how female founders get overlooked even when they have brilliant ideas. A report by Briter Bridges shows how access to funding is unequal. According to the report, from January 2019 until April 2020, only 13.4% of 276 disclosed deals went to companies with at least one female on the founding team and this represents only 5.7% of the total invested capital. In less than four months of 2020, the trend declined to 3.2%. This has influenced our decision to give preference to female founders and organize mentoring clinics to enable more female-led startups to become investment ready. 
Are there some portfolio companies you are especially proud to be working with or simply would like to highlight?
I am proud of all my portfolio companies. Most especially Emergency Response Africa and Bankly. More than 200,000 people in Africa die from not having access to on-call health care. ERA is here to change that narrative by building the largest network of first responders, emergency vehicles and vetted, emergency-ready hospitals to make sure help is rendered to accident victims in minutes. This is a brilliant initiative that has grown tremendously despite all odds in a place like Lagos. 
Bankly is another company I have keen interest in. Banking the underbanked is a very difficult job to pull off as there are so many Nigerians that are looking for access to financial services. It is amazing seeing women take on these challenges and lead companies like this. 
Aruwa Capital is another brilliant company in our portfolio. It is proudly female led and founded with the aim of changing the narrative for women as capital allocators, entrepreneurs, consumers and stakeholders in Africa and globally. They are also working to close the gender investing gap in Africa. They recently launched a $20M fund, which I am very proud of. 
Oze is another female-led company that enables investment readiness for businesses and gives a chance for local economy participants to assert themselves on a global stage.
If you could give entrepreneurs one piece of advice about working with you, what would it be?
Stay woke and be ready to learn.
What's the greatest advice you received about early stage investing?
"When one bus leaves another is sure to come by." I learned not to ever feel that I missed my unicorn.
What is your biggest challenge as a female investor?
Dealing with female entrepreneurs who do not believe in themselves.
What are the top 3 qualities you look for in a startup/start founder?
Integrity, passion and good listening skills.
Stay tuned for additional interviews as The Seraf Compass continues to profile interesting women investors, impact investors, small funds, and family offices.