Note: This article is the sixth in a series of interviews highlighting the work of interesting fund investors.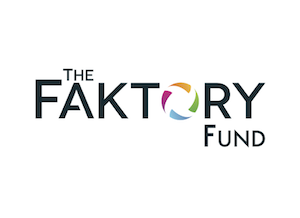 Nicolas Biet is a partner in The Faktory Fund, a private early-stage investment fund founded by Pierre L'Hoest and Simon Alexandre. Nicolas had 10 years of experience in financial controls and management advisory work in the automotive and information technology industries before joining The Faktory in 2014. The Faktory invests in startups developing disruptive technology that enables new products to take worldwide leadership in B2B markets primarily in the Internet of Things and Software as a Service (SaaS) startups located in BeNeLux and France.
Nicolas, thank you for participating. When was the fund established, and is this the first fund you have managed? 
It was established in December 2019. Our previous investments were made through a family office, so it is the first fund as such. 
What is the thesis of The Faktory Fund? Do you focus on any particular type of founder, company or industry? Are there particular types of startup companies you steer away from? 
We invest in B2B digital tech startups (mainly commercializing SaaS or IoT solutions) but do not have any specific or exclusive industry focus.
Tell me a little bit about your fund size, stages you focus on, and your typical check sizes when investing in early stage companies? 
It is an €18M fund, addressing early-stage startups (typically seed stage). Our average first check is around €500K in rounds which are now usually between €1M and €2M (co-investment).
What would you say are the main things that differentiate you from other similarly-sized VC funds?
We are three hands-on partners who follow together each project during its lifecycle and can provide input based on the expertise of each of us. We also have experience in hardware and are not afraid about financing projects that include physical assets to be produced.
Tell me a bit about yourself; what makes you good at what you do? Is there a particular experience or set of experiences in your personal history that you feel especially helped prepare you to be an investor?
I have a financial profile but after the end of my studies, I decided to work in industry rather than in financial services companies. I have spent 7 years at Toyota Europe, mainly in charge of the financial aspects of the R&D department, and then 4 years in an IT company. I have always been working close to engineers and have been interested in the core business of the engineering companies. Linked to that, I have always been listening a lot, and combined with my analytical mind, I think that I can understand the entrepreneurs and their projects well.
Tell me a little bit about your LPs?
Our project was initiated in 2013 by Pierre L'Hoest, ex-CEO and co-founder of EVS Broadcast (world leader in slow motion technology). He is still a very important contributor in our fund, but he has been joined by a good balance of family offices, individuals, and public investors. The private investors come usually from the tech sector or industry. The public investors are also seasoned investors in the Belgian startup ecosystem.
Do you lead rounds or do you tend to follow other leads? Do you have a preference and, if so, why? 
It really depends on the round, the history of the consortium, the contribution of each fund. We can lead, or can be content to follow. However, we always try to attend board meetings, ideally as directors or at least as observers. Since we invest in a limited number of companies and try to support the founders as much as we can, it is natural for us to be on the board.
Would you consider your fund an especially "active" or "value-added" investor?
Indeed, we are clearly not a passive investor. We try to spend as much time as possible on each project, to save the founders time, trying to avoid them making the mistakes we have already encountered elsewhere. We can therefore support them on HR, business, financial, legal or sometimes tech matters, and connect them as much as we can to our expanding network.
Are there some portfolio companies you are especially proud to be working with or simply would like to highlight?
No, we are proud of all our portfolio companies, and we believe all founders do their best to grow their businesses.
What are the most important ways you would say the investing world changed during your time as an early stage investor? Looking ahead in the area of early stage investing, what are you most excited about? What keeps you up at night?
Important events have shaken the world and the economies around us in recent months and years. This has given rise to new business models and new needs. 
At the same time, cash has been growing steadily and the technological tools to develop and test projects are becoming more and more affordable. The number of funded projects is therefore constantly increasing and valuations are soaring in an ever more uncertain world. 
But in the end, there is always a return to reality and the companies that emerge victorious will be led by brilliant teams who execute with vision a project that meets a real need.
If you could give entrepreneurs one piece of advice about working with you or your fund, what would it be?
We select 12-13 projects over a 5-year period. Try to contact us directly rather than through our website, and communicate your passion to convince us to be among the few to be financed by The Faktory Fund.
Stay tuned for additional interviews as The Seraf Compass continues to profile interesting small funds, impact investors, women investors and family offices.