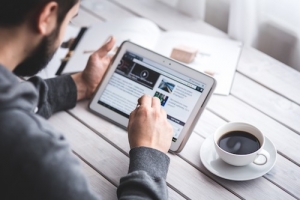 Seraf publishes industry-leading materials on all aspects of early stage investing. Our articles, courses, toolkits, interviews, and ebooks found within the The Seraf Compass serve to guide early stage investors in making better investing decisions, minimizing risk and improving returns. We also curate through our twitter feed notable pieces from the best and brightest in our industry to help investors further expand their early stage investing education.
We have established an annual tradition of bringing you the best early stage investing articles of the year, handpicked by our Co-Founders Hambleton Lord and Christopher Mirabile. As we look back on 2018, here are a few of our favorite, most interesting and informative pieces we read, in no particular order. We salute the authors and hope this collection provides insights to make 2019 a terrific year.
Eager to stay up-to-date on all things related to early stage investing? Follow us on LinkedIn, Twitter, Facebook and subscribe to The Seraf Compass to receive our weekly, award-winning blog post. You can also download our eBooks for free, or purchase any of our books about angel investing, deal leadership, due diligence, valuations, and fund formation & management on Amazon.