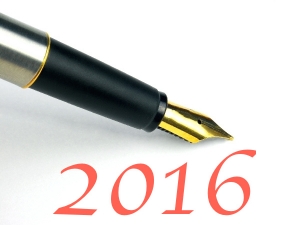 Seraf publishes industry leading materials on all aspects of early stage investing. But we also curate great pieces from the best and brightest in our industry to help you expand your angel education. Because we curate across many platforms, (you can follow us on LinkedIn, Twitter, Facebook and Google+) we have established an annual tradition of bringing you the best angel investing articles of the year, handpicked by our co-founders Hambleton Lord and Christopher Mirabile.
As we look back on 2016, here is a selection of the most interesting and informative pieces we read. From human capital to flying cars, from startup risk to board directors, from scaling your business to avoiding the Series A crunch, we salute the authors and hope this collection provides insights to make 2017 the best year yet.
Can't wait until next year to see which articles Seraf recommends? Follow us on LinkedIn, Twitter, Facebook and Google+ for shared posts on early stage investing, or subscribe to The Seraf Compass, your guide to making better investing decisions, minimizing risk and improving returns. You can also download our eBooks for free, or purchase Fundamentals of Angel Investing and Leaders Wanted: Making Startup Deals Happen at Amazon.com.