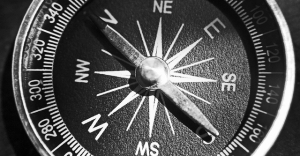 Since its inception in 2013, Seraf's goal has been to serve early stage investors and provide the tools and resources they need to succeed. We believe taking a professional approach to early stage investing drives better returns. Having tools to track, measure, and analyze your portfolio is a necessity. Having the knowledge, insights and perspective to build a great portfolio in the first place is also a big part of success. Seraf publishes a steady stream of pieces to inform and educate our community. So much content, in fact, that we've had to re-organize the collection!
In the Seraf spirit of keeping organized, today we are excited to announce the launch of the all new Seraf Compass, the industry's most comprehensive resource center providing insights, news, thought leadership and learning for early stage investors, from investment to exit. The Seraf Compass is a unique resource which sets the pace in education for early stage investors - we are not aware of a resource similar in scope.
The Seraf Compass is organized into 12 sections to help you develop the skills necessary to make better investing decisions, minimize risk and improve returns:
The Seraf Compass is your guide to early stage investing - we encourage you to check it out. In addition to over 100 articles, The Seraf Compass provides eBooks, videos, checklists, and glossaries to help investors stay on top of their game. Keep your eyes peeled as we continue to add more media types in the coming months. And if there is a topic you would like to know more about, please contact us so that we can add it to our publishing calendar.
With over 15 years of experience as angel investors, advisors, group leaders of Launchpad Venture Group and co-founders of Seraf,  Ham Lord and Christopher Mirabile are well positioned to build a comprehensive library of content for The Seraf Compass. Ham has built a personal portfolio of more than 35 early stage investments and is a board member, advisor and mentor to numerous start-ups. Christopher is the current Chair of the Angel Capital Association and has personally invested in over 50 start-up companies. He is a frequent panelist and speaker on entrepreneurship and angel-related topics and serves as an adjunct lecturer in Entrepreneurship in the MBA program at Babson. For these reasons both were named among Xconomy's "Top Angel Investors in New England."
In addition to content provided by Ham and Christopher, The Seraf Compass seeks out contributions from its partners and other industry leaders in relevant fields including law, tax and accounting. If you have industry experience and knowledge you would like to contribute, please contact us about guest post opportunities.
What do you want to learn today?
--------------
About Seraf
Built by experienced angels, Seraf enables you to organize all of your early stage investing activities in one online workspace. Whether you are an individual investor, angel group or private office, Seraf's intuitive web dashboard gives you the power to view and manage your investments from any device.
With Seraf, you can see the combined value of your holdings, track company progress, analyze key performance metrics for greater exit potential, store investment documents in a cloud-based digital locker, and share investments with colleagues, advisors and family. As well known early stage investor Fred Wilson recently blogged, "If you want to get sharper and better at something, track and measure it." Subscribe now to get Seraf's latest posts emailed straight to your inbox. You can also follow us on LinkedIn, Twitter and Facebook.
To learn more, visit seraf-investor.com or contact us.