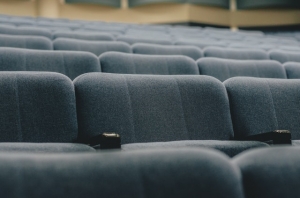 Impact investing is still a nascent, rapidly evolving field—which means professionals have to work extra hard to stay on top of best practices, news, and trends.
One of the best ways to do this is to attend an industry conference. Luckily, the impact field offers dozens of top-notch events per year, with more than 70 impact conferences in 2019 alone. These conferences vary in terms of price, location, theme, duration, and keynotes, but they all promise ample opportunity for education, inspiration, and networking.
With the calendar year-end upon us, it's a great time to map out your conference schedule for 2020. We recommend attending at least 1-2 events to boost your knowledge, build your network, and learn from experts in the field. Here are 15 leading conferences that have already announced their 2020 dates.
If none of the conferences on this list work with your schedule, here's our full list of 2019 impact investing conferences. Keep an eye on these ones as they announce their 2020 dates.
Hosted by the Sorenson Impact Center
Salt Lake City, UT
February 5-7, 2020
Hosted by The Economist
New York, NY
February 13, 2020
Confluence Philanthropy's 10th Annual Practitioners Gathering
Hosted by Confluence Philanthropy
San Juan, Puerto Rico
February 25-27, 2020
Harvard Social Enterprise Conference
Hosted by the Harvard Business School and Harvard Kennedy School
Cambridge, MA
March 7-8, 2020
Hosted by Ceres
New York, NY
March 23-26, 2020
Yale Impact Investing Conference
Hosted by Yale University's International Center for Finance
New Haven, CT 
March 27, 2020
Hosted by the Opal Group
West Palm Beach, Florida
March 29-31, 2020
Hosted by Sustainatopia
Los Angeles, CA · New York, NY · Boulder, CO · Vancouver, Canada
May 6-8, 2020
Hosted by the Mission Investors Exchange
Atlanta, GA 
May 11-13, 2020
Hosted by Engage for Good
Austin, TX
May 27-28, 2020
Hosted by US SIF: The Forum for Sustainable and Responsible Investment
Arlington, VA
June 8-10, 2020
Hosted by Big Path Capital
Nantucket, MA
July 15-16, 2020 
Impact Investing 2020: The Real Estate Impact Investing Conference
Hosted by the Housing Joint Venture
Columbus, OH
August 14-15, 2020
North American Family Investment and Impact Conference
Hosted by Campden Wealth
Denver, CO
October 19-21, 2020
Hosted by SOCAP (Social Capital Markets)
San Francisco, CA
October 20-23, 2020
To learn more about impact investing, check out Impact Investing: Best Reads and Podcasts.