What Can Seraf Do For You?
Tracking
Maximizing returns on investments requires active management and visibility. How many investments has your organization made? How much have you invested in each company and what is the current value of the portfolio? What about your investors - do you know what their standings look like? Seraf tracks all of this data in a simple, easy-to-use web dashboard, organizing all of the investments in one place.

Total investments by company or round
Industry and type of product displayed
Basis and share details
Current value on latest financing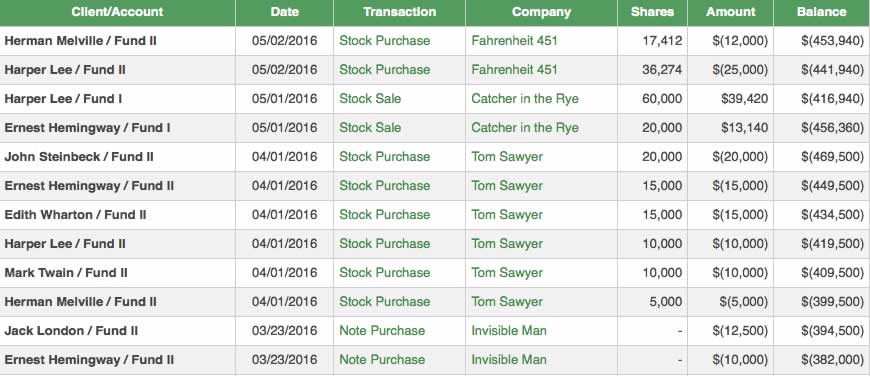 Running balance of all transactions
Organized by date
Supports all necessary transaction types
Shares and basis for each transaction
Analysis
Analysis makes for a smarter investor. Is your organization's portfolio as diverse as it should be? What percent is allocated to follow-on rounds? Which companies have had the most growth? How has your annual investment pace changed over time? What is the unrealized IRR? Do you know which investor has the best ROI?  Seraf's charts, tables and graphs provide better understanding of your organization's portfolio today, and where future opportunities may lie.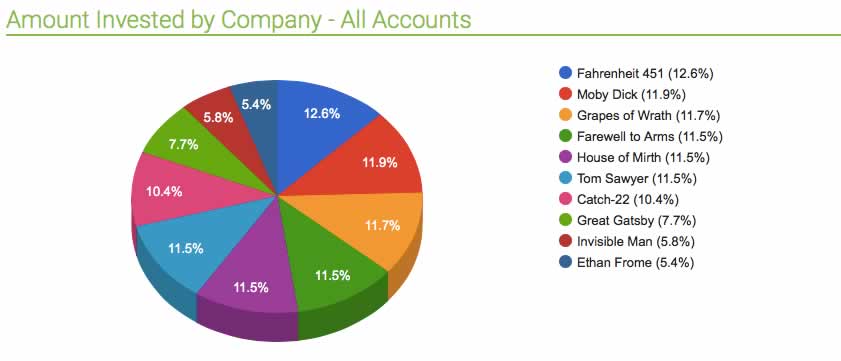 View amount invested by company or industry
Understand portfolio value by company or industry
Look at investments for initial rounds vs. follow-ons
Evaluate key drivers of growth
Analyze portfolio value by company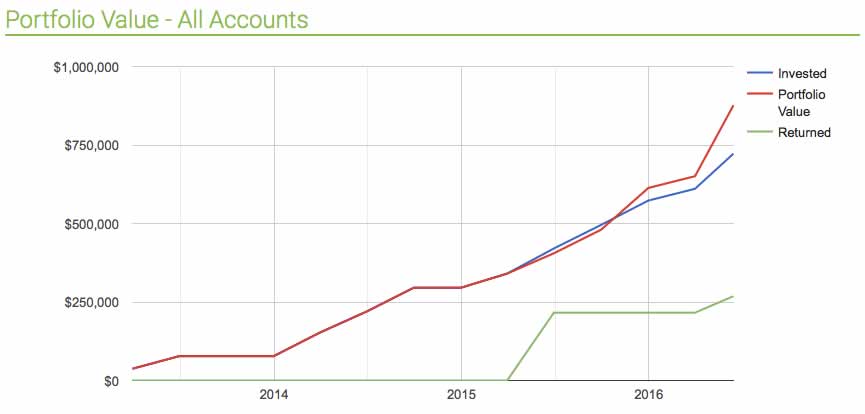 Compare amount invested vs. returned
Analyze investment history year to year
Study your combined exit multiple
Compare cumulative IRR with potential IRR
News
Staying up-to-date on the companies you've invested in is core to successfully managing a portfolio. What progress have your portfolio companies made in the past few quarters? Have they sent out investor updates, financials or press releases? Seraf enables you to upload all of these documents and store them in one central place for easy reference.

Investor updates at your fingertips
Be prepared for a call or meeting with the CEO
Understand at a glance which companies are communicating well
Easily compare current reports to past projections
Track which companies are making progress on marketing and public relations
Document Storage
Having the paperwork for each investment is critical to managing your portfolio. Are all of your deal documents organized, or are they stuffed away in a file cabinet? What about your diligence notes? Your share certificates? Investor updates? Seraf enables you to upload all of these documents, organize them by company, and store them in one cloud-based system for easy access. You can even forward documents to your Seraf account directly from your email inbox to improve workflow.
Upload investor reports and financials
Upload deal documents & relevant paperwork
Scan and upload copies of stock certificates or checks
Store your original due diligence materials or notes
Store copies of key correspondence with companies
Forward documents straight from your inbox
Alerts
Monitoring important dates related to your investments increases the value of your portfolio and avoids costly mistakes. Does your organization have warrants and, if so, do you know when they expire? Are you waiting on escrow payouts? Do any of your companies have a redemption rights window? Are you aware when your convertible notes mature? Seraf keeps track of these important dates and provides reminders so that you never miss an opportunity to increase your returns.
Important dates in one dashboard
Warrant expirations
Convertible debt maturity deadlines
Escrow release dates
Set reminders for advanced notice
Insights
Understanding early stage investing news, trends, and tax and accounting implications is critical to maximizing returns. Do you know the two early stage investing rules worth breaking? What should you consider when joining an Advisory Board? Do any of your investments qualify as 1244 stock? What are the key indicators for an exit? The Seraf Compass provides answers to these questions with a constantly-updating collection of articles by experts in the early stage investing, estate planning, and tax and accounting industries.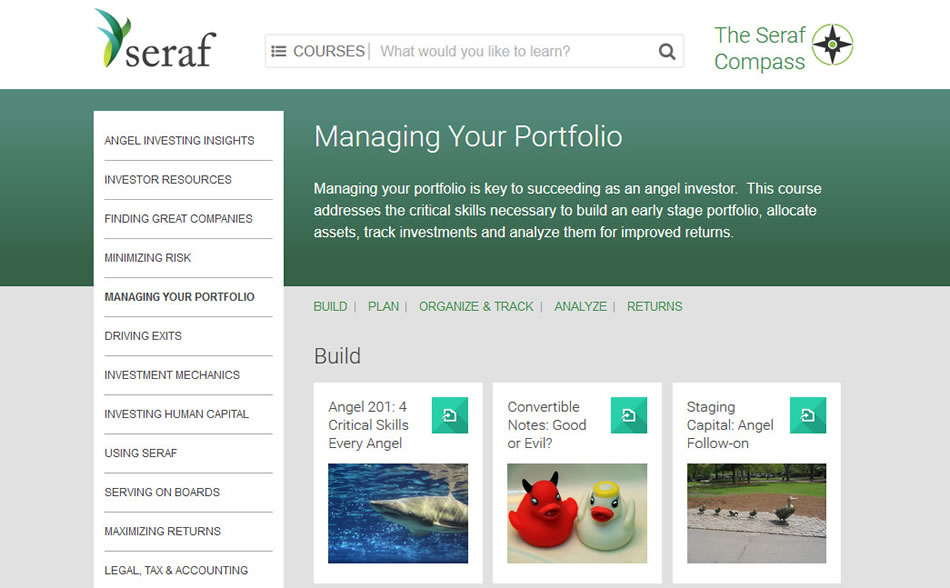 News on early stage investing from industry experts
Estate planning commentary
Articles on tax laws
Thought leadership on early stage investing
Authoritative guides on investing topics